Inside a seemingly ordinary room in To Kwa Wan district where floating dust modes are sparkling under rays of sunlight lies a wall of dark blue shelves. Neatly organised paper boxes and clips are resting in peace alongside each other on the shelves that fit the room perfectly.
"All those storage baskets and signboards were tailor-made," said Ho Kai Kwong, the owner of the local stationery store named Keiiet Ko Stationery Co, pointing at the 3 painted baskets.
Having been in the stationery industry for over 40 years, Ho started up a business and opened Keiiet Ko Stationery Co. in To Kwa Wan around 4 years ago with the spirit of serving the neighbourhood he has been living in over the past decades.
"They are aesthetically pleasing and practical. For such I'm so grateful for the team of the Community Dining Room Project and their students for helping me re-decorate and re-organise this tiny space," said Ho.

Ho is only one of the many benefited from the Community Dining Room Project. Organised by St. James' Settlement, a non-governmental charitable organisation founded in 1949 in Hong Kong which provides diversified services from children and youth services to rehabilitation services. The Community Dining Room Project is a three-year community development service scheme in To Kwa Wan backed by the HK$8.8 million subsidies from the Urban Renewal Fund.
The project grows out of a challenge familiar to Hong Kong. The city's astonishingly small and pricey flats, as well as the lack of open space, have not only made international news headlines but also pose threats to the well-being of local citizens. By repurposing the existing open areas, neighbouring citizens can find a breathing space where they can relax, gather and communicate. A community living room is born.
Hans Chan, a community worker from the Community Dining Room Project said that the term was not widely known and recognised. He wished to slowly introduce the concept of making use of the public spaces in the area to build up a stronger bond among citizens so that they can take up a more active role in community lives.
"Rather than a simple greeting, it is hoped that individuals will become more willing to open up themselves and have a greater sense of belonging," said Chan.
The picture of a cosy, well-decorated indoor area might come into mind when one is presented with the idea of a community living room. But in the case of the To Kwa Wan project, the concept means a lot more than just a physical space.
From open studios furniture building courses to handicraft fairs, the group has organised approximately 20 activities over the past year and a half that were suitable for people of all ages and backgrounds. Events have taken place from on the sidewalk to under the bridge, turning ordinary open spaces into a makeshift community living room.
"To Kwa Wan is a small, old community. Yet, we believe by taking innovative approaches such as recycling and renewing local resources, we will be able to educate the citizens and we are capable of making the community a better place to live in," said Him Lui, the project officer of the Community Dining Room Project.

The concept of community living room might be new to Hong Kong but it has long existed in Europe and some parts of Asia. In Europe, for instance, public spaces such as city plazas, where people can relax or enjoy outdoor activities, are considered one type of community living room. Plaza Mayor, the city plaza sitting in the intersection of the terminated pedestrian streets in Salamanca in Spain, is one example.
In 2013, Japanese non-profit organisation Dreamtown launched the Community Living room Plus-One in Tokyo. It aims to bridge generational gaps by offering learning opportunities in a comforting environment. Meals prepared by skilled participants are also provided. It offers community services such as childcare services for parents who want to do their groceries shopping and job hunting workshops and fairs for the unemployed.
The idea of a community living room in Hong Kong is a hybrid of the said two examples. It is an open space that brings the community together while addressing the desperate needs of Hongkongers.
Hong Kong's lack of public open space can be a threat to citizens' mental and physical health. According to health experts including New York-based psychologist Lynn Saladino, a densely populated environment can cause a high level of stress, depression and anxiety. The lack of physical activities accounts for 3.3 per cent of global deaths according to the World Health Organisation.
The circumstances in Hong Kong are dire and worrying. According to a 2017 study conducted by think tank Civic Exchange, each Hong Kong citizen is only entitled to two sq metres open space on average, which is the about the size of a coffin. Those living in the Kowloon District, where To Kwa Wan is located, enjoy a little more space than average, and that is 2.24 sq metres for each person.
But the situation is not entirely hopeless. While it is easy to blame the extremely high population density of Hong Kong, the truth is that there is no shortage of open spaces in urban areas. The lack of planning is the culprit.
According to CollaborateHK's report, pockets of vacant and underused sites are found across the city, rounding up to over 800 government short-term tenancy (STT) sites available. The Land Area Analysis conducted by the Planning Department in December 2017 shows that only 2.3 per cent of the total urban or built-up land has been developed as open spaces for the public.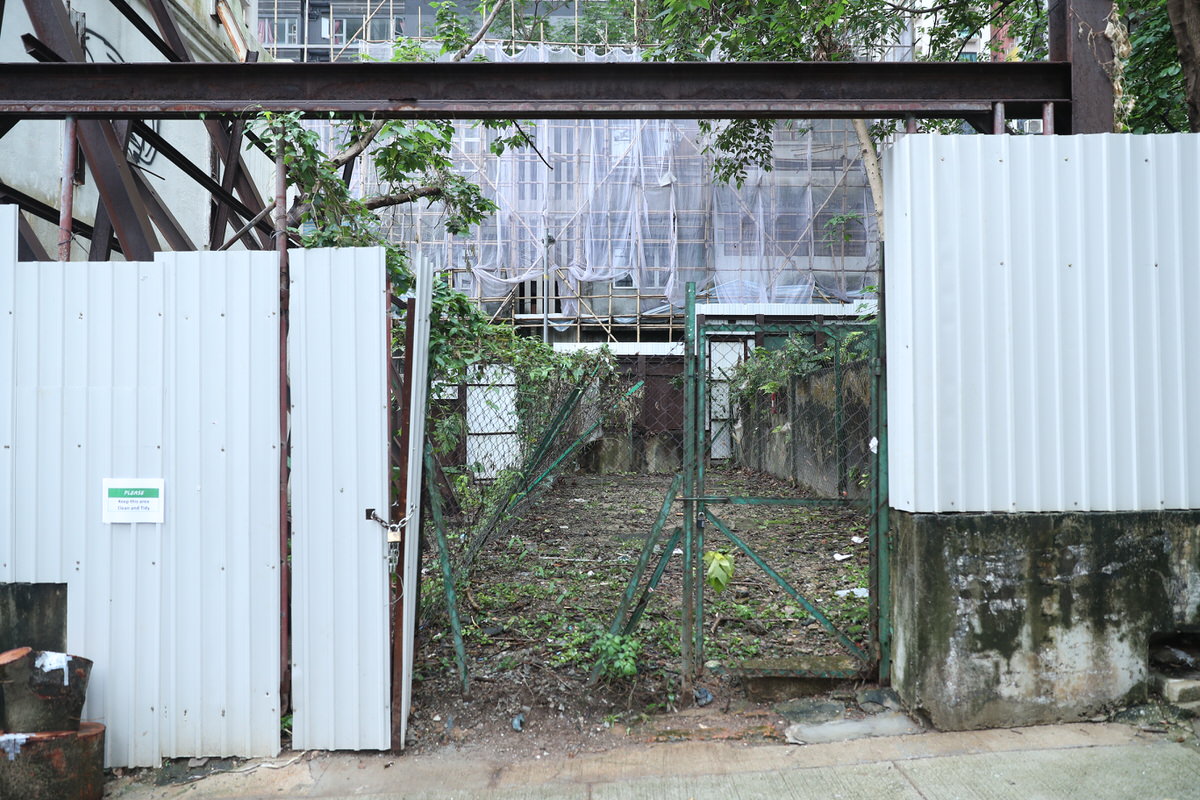 To make better use of these vacant lots of land, CollaborateHK offers support to non-profit organisations to identify suitable sites that can be turned into community living rooms. The first attempt under this initiative is to give a new life to a 44-square-metre open space surrounded by barbed wires sitting at the intersection of Wing Lee Street and Shing Wong Street in Central.
Originally occupied by a tong lau, or a walk-up low-rise building, the empty lot has been left untouched since it was torn down in the 1990s. To revitalise the space, the non-profit Friends of 30 Houses Neighbourhood filed an application in October 2018 for short-term community use of the site, which is on the Lands Department's short-term tenancy list. The organisation hopes to revive the area and create a community living room.
"I want to open up a free space where everyone can come and keep each other company. No ceilings, no walls, just a site in great simplicity and greeneries," said Katty Law, a long-term resident in Mid-Levels and a member of 30 Houses.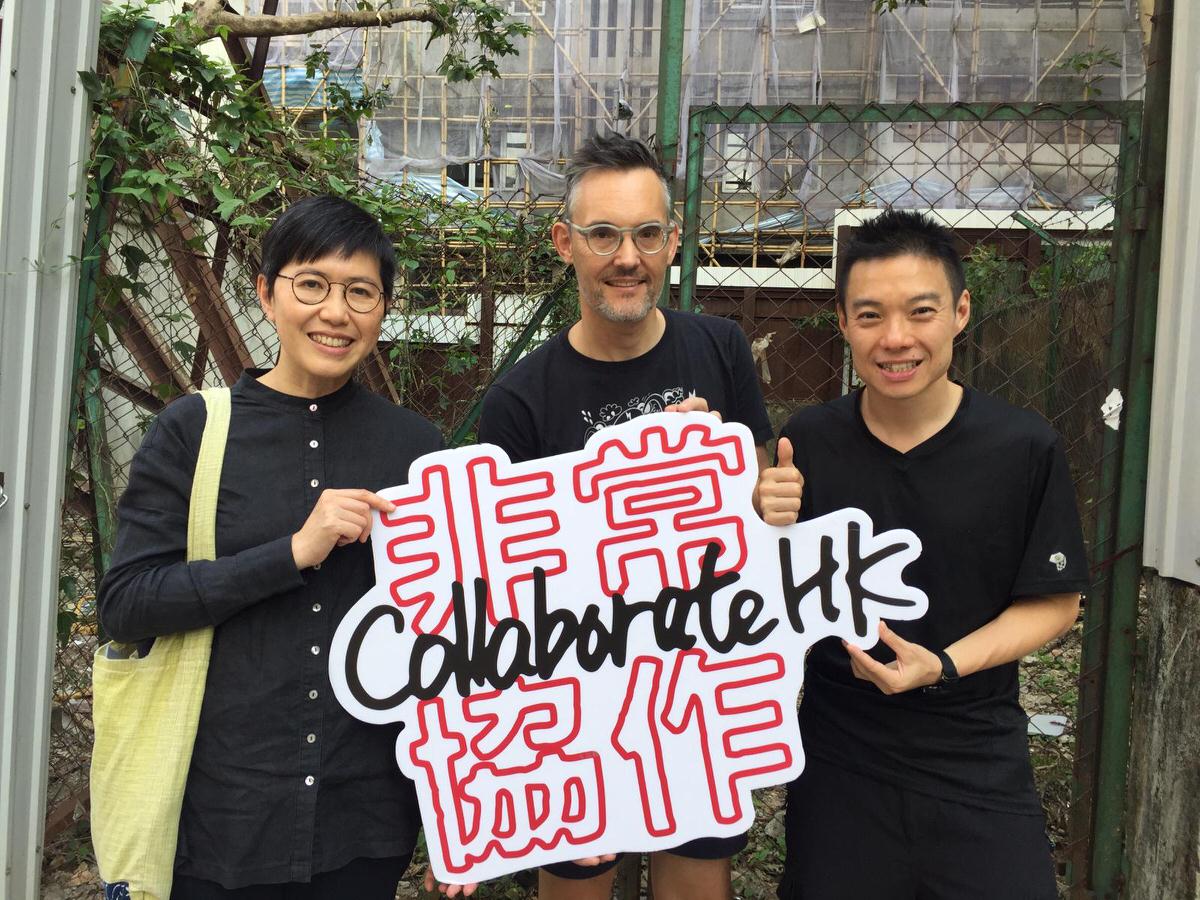 Law is the convenor of the Central and Western Concern Group, which has been a vocal critic about the district's redevelopment over the years. The group has been battling against the Urban Renewal Authority's plans to redevelop Staunton Street and Wing Lee Street. And now that the plans have been scrapped amid strong opposition, Law hopes to promote the history and memories of the area with a new community living that welcomes neighbouring citizens on a regular basis.
"Conservation can be understood in multiple aspects. It is a combination of historical value, cultural roots and collective memories," Law said.
"Many say development and conservation cannot go hand-in-hand. However, I believe that with a well-organised plan and settlement, development and conservation can complement each other complement each other in the society."
This article is a collaboration with Cultural Journalism Campus.