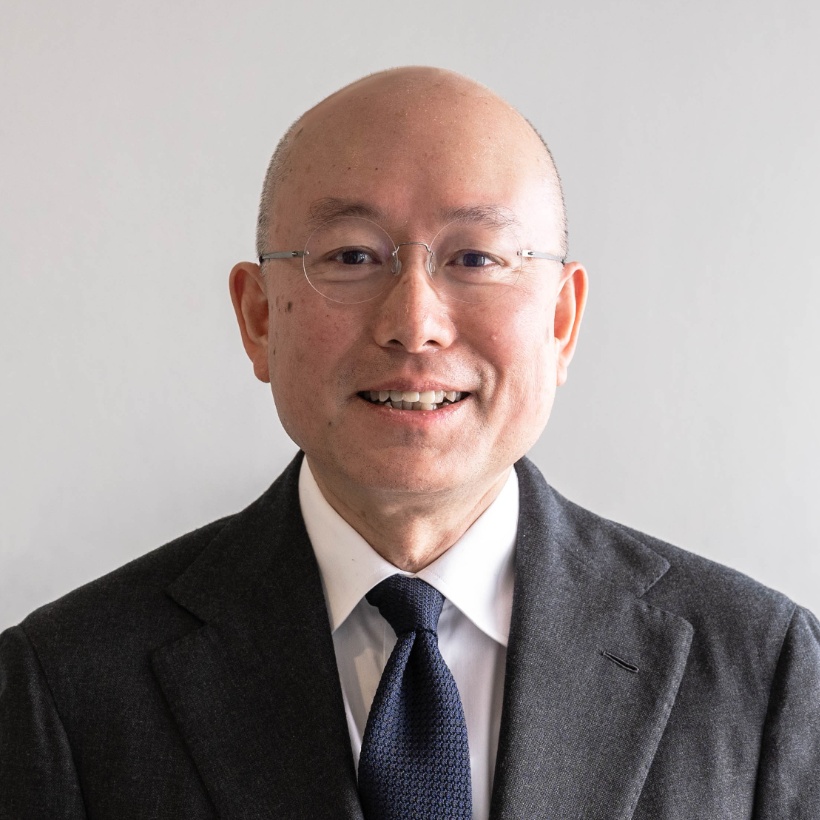 Christopher Law Kin Chung
Founding Director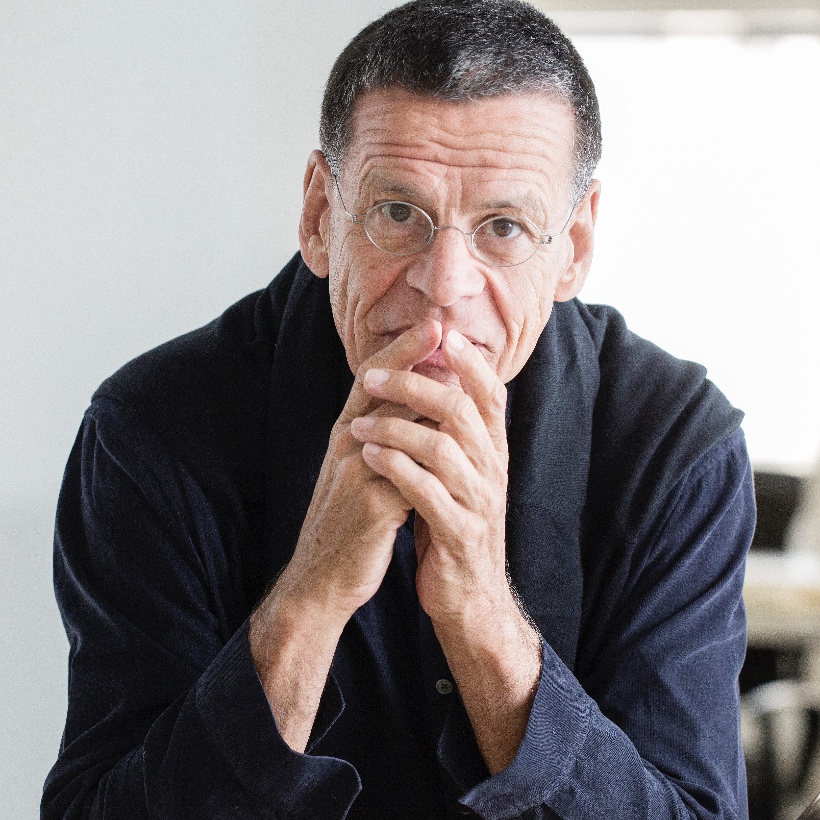 Patrick Bruce
Founding Director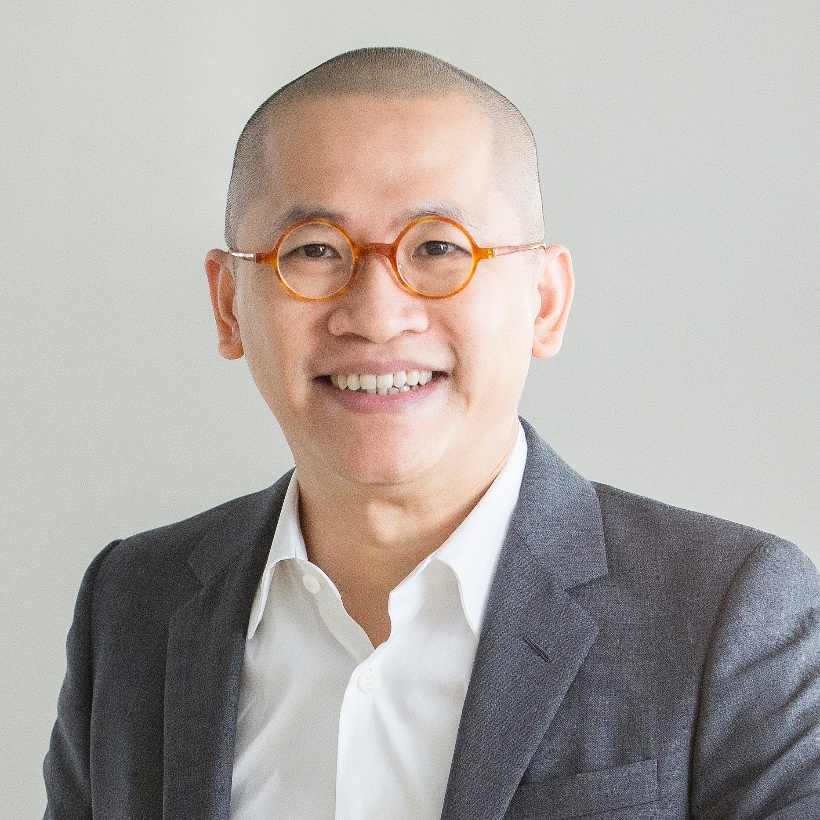 Sada Lam
Director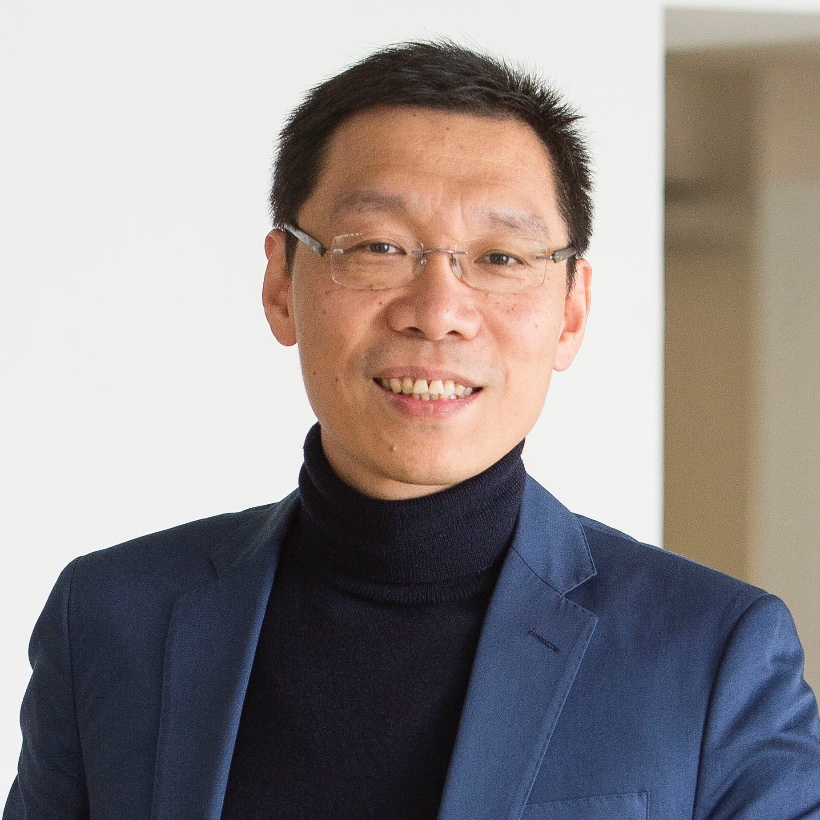 Lin Hao
Director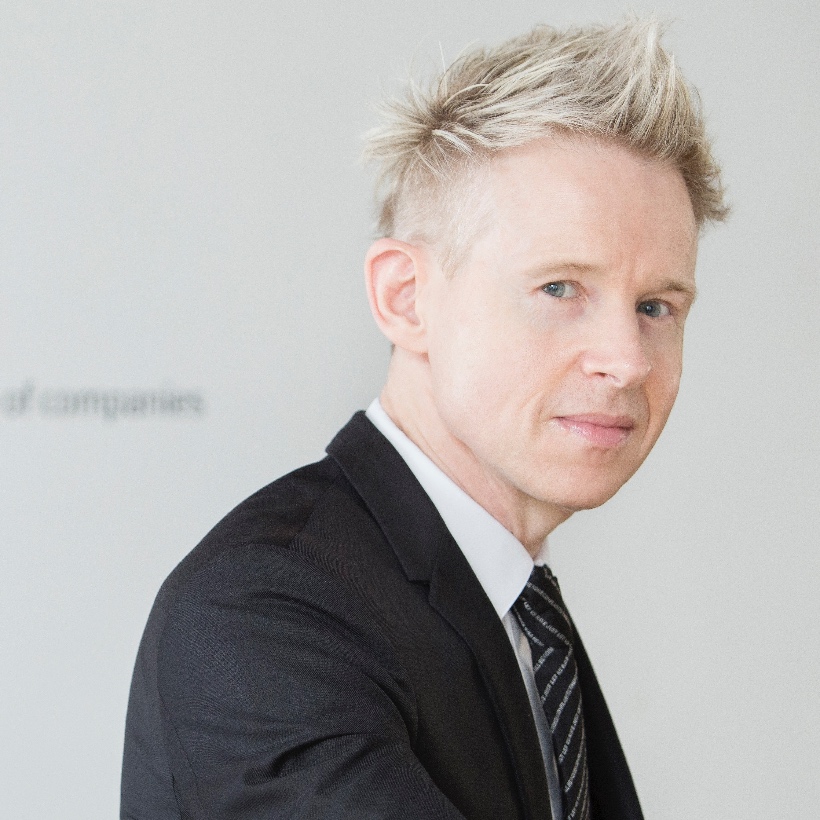 James Pierce
Director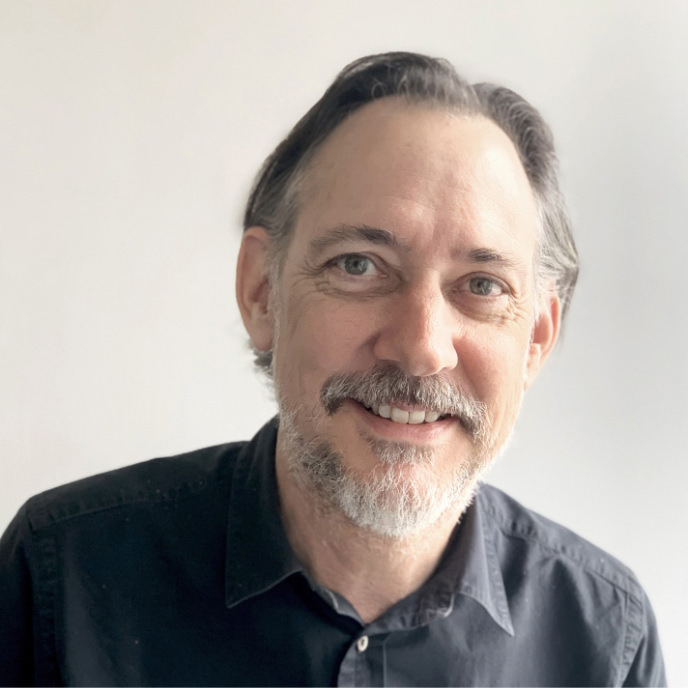 Jonathan Pile
Director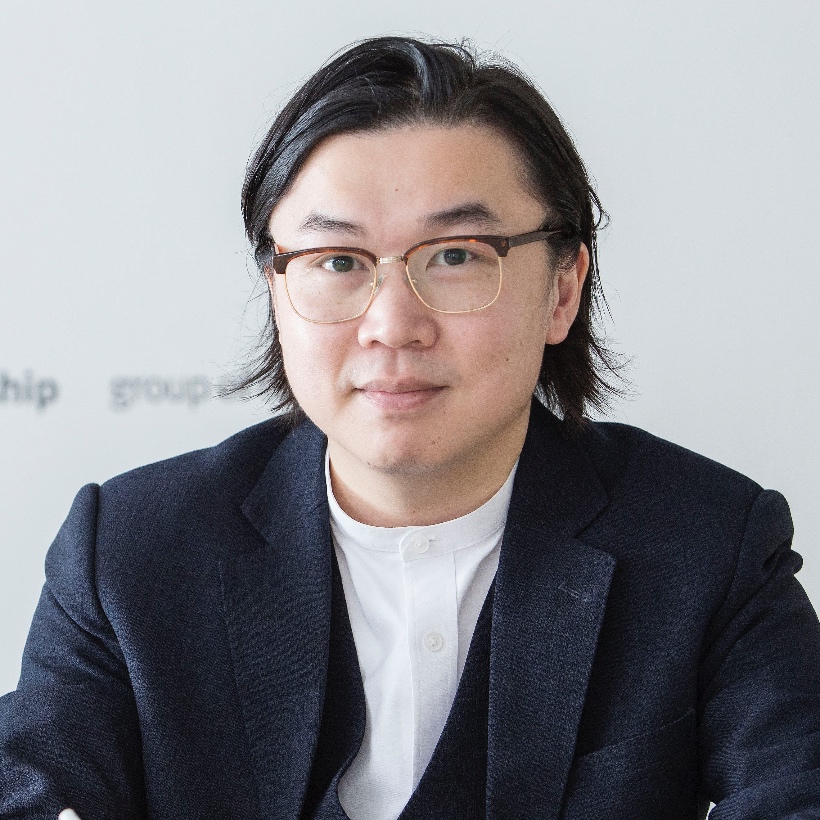 Justin Lau
Project Director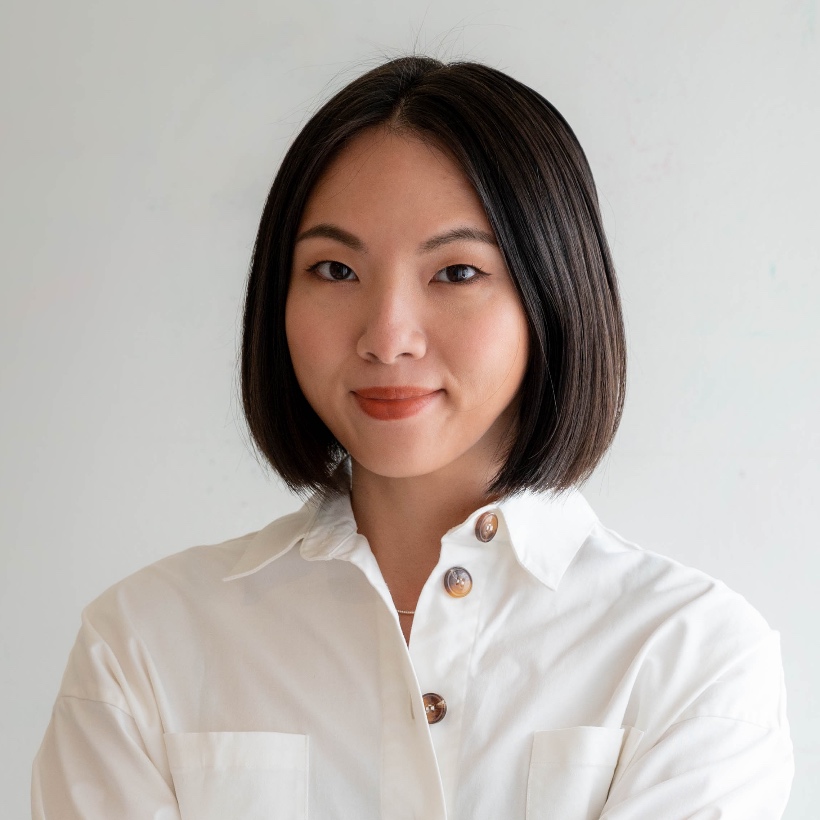 Wendy Tsai
Project Director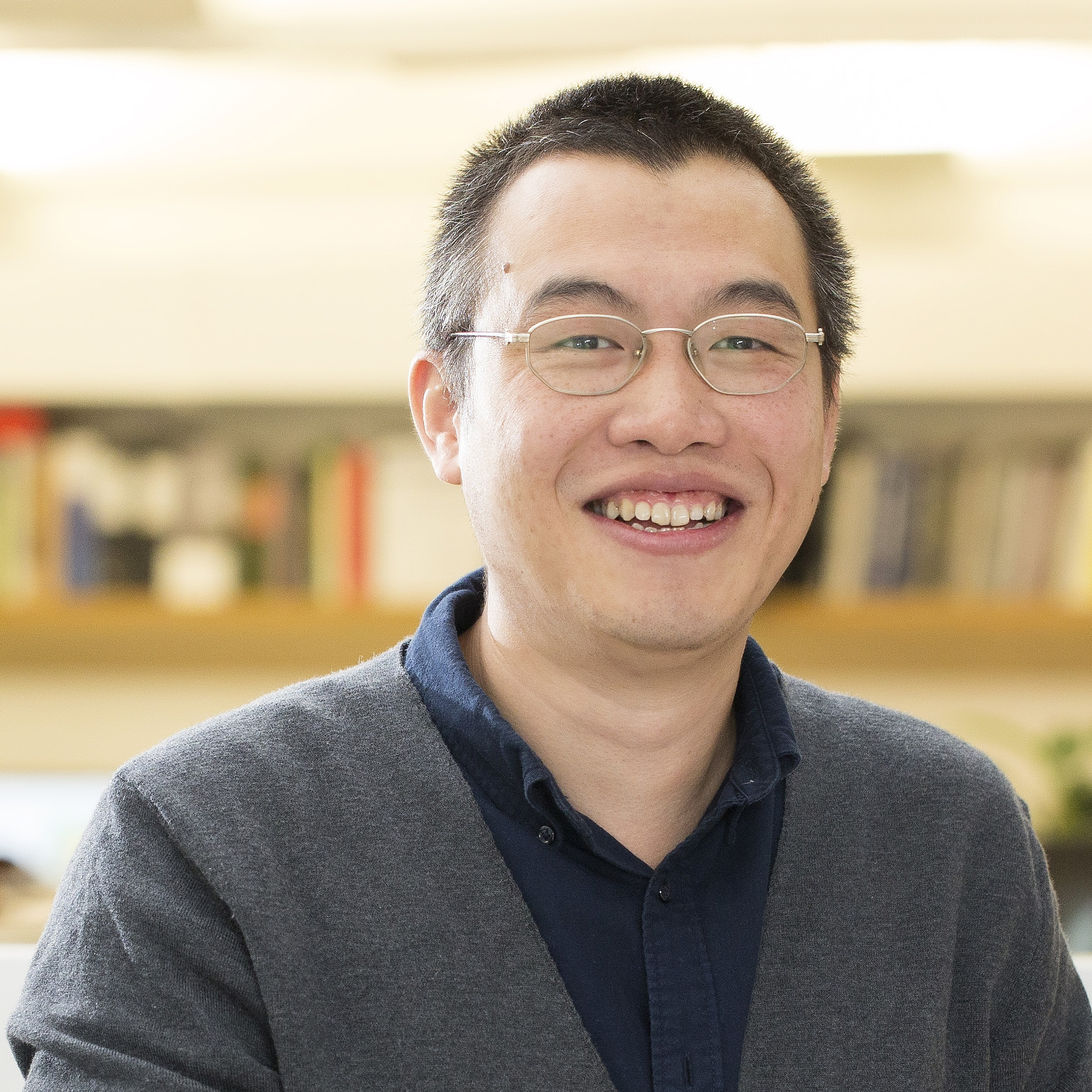 Ray Wong
Project Director, Head of Quality Management and Operation Efficiency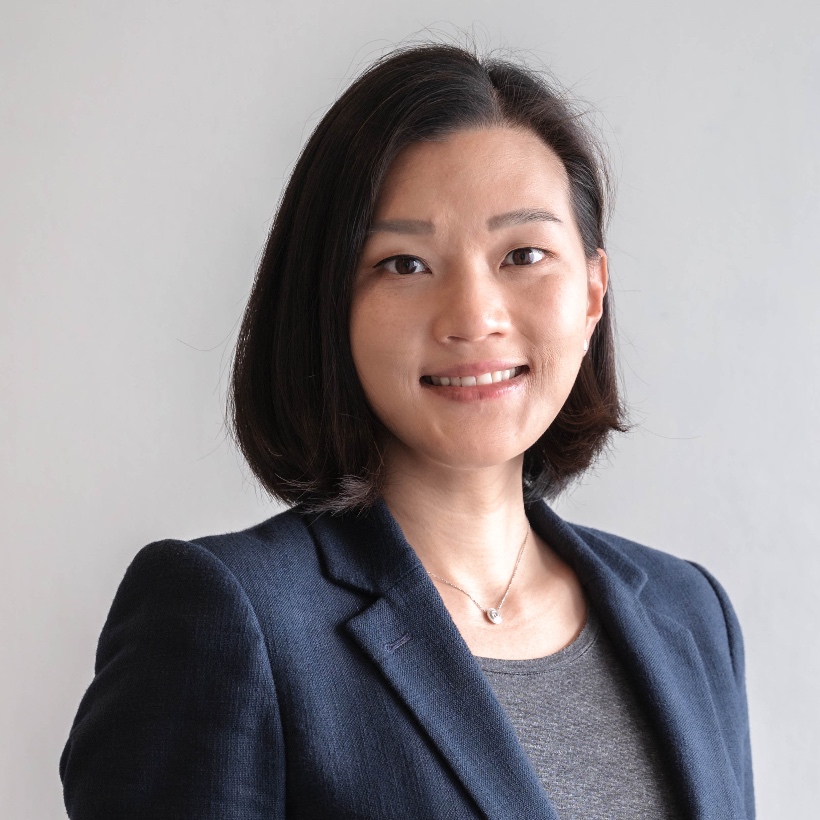 Tatum Lau
Project Director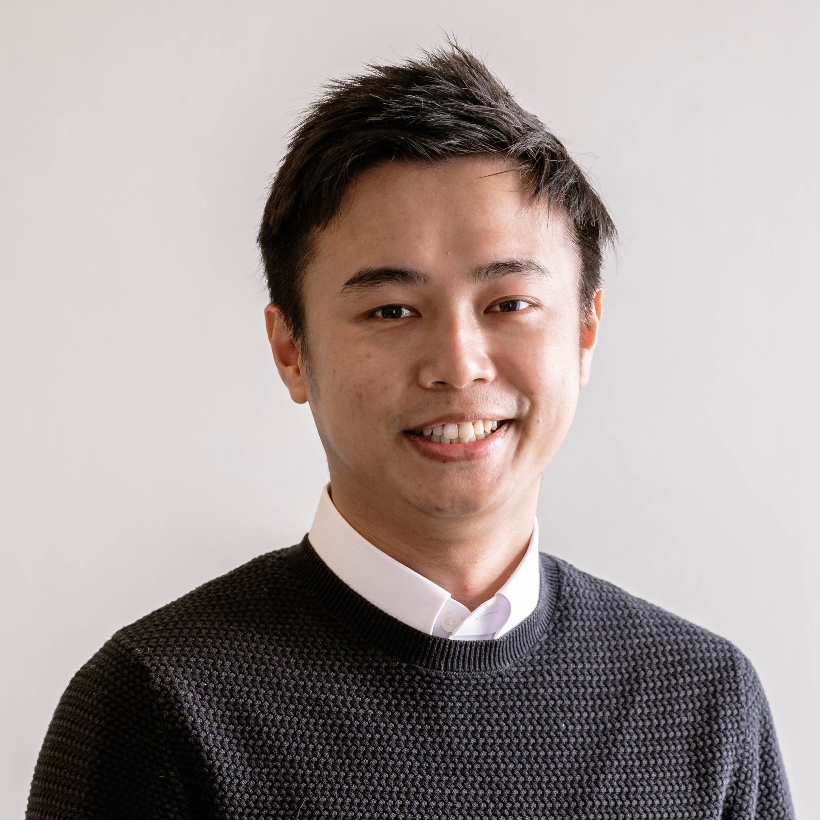 Nelson Huen
Project Director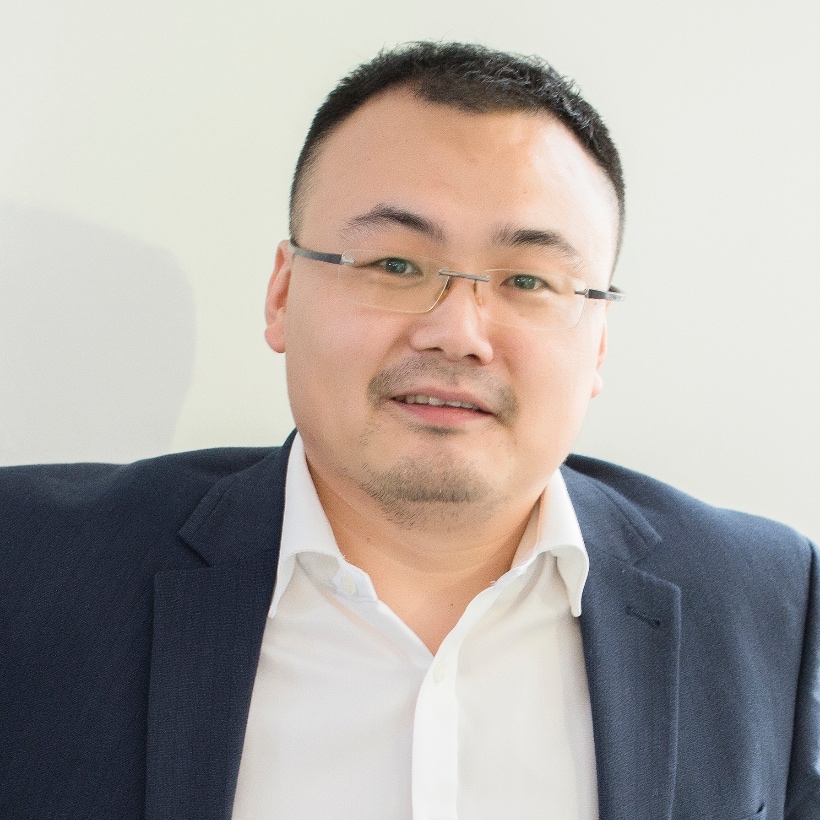 Ronghao Li
Project Director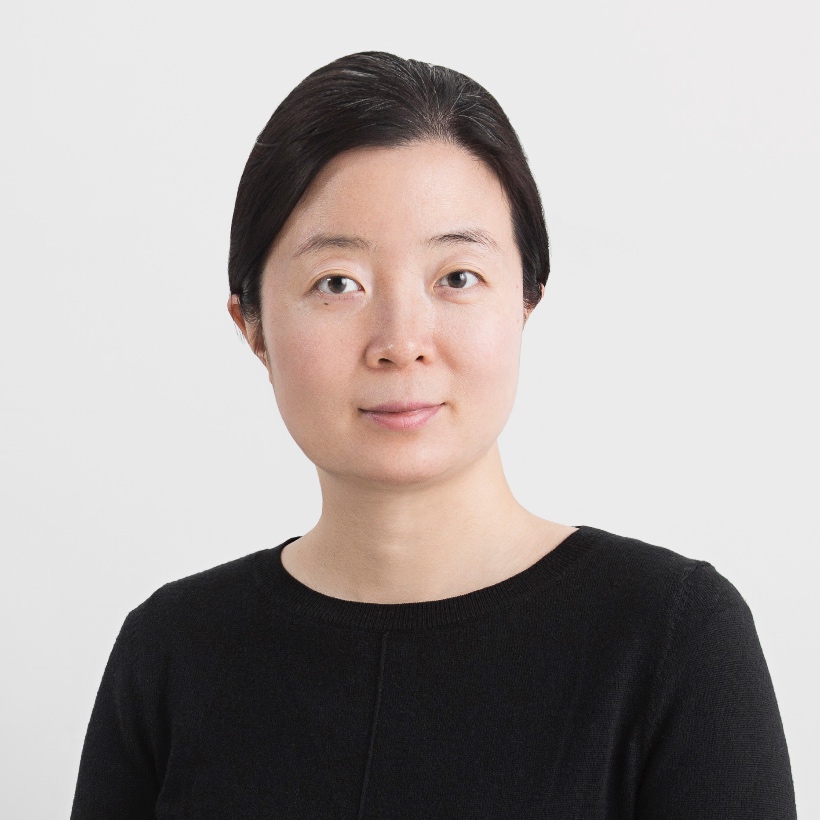 Deng Ming
Project Director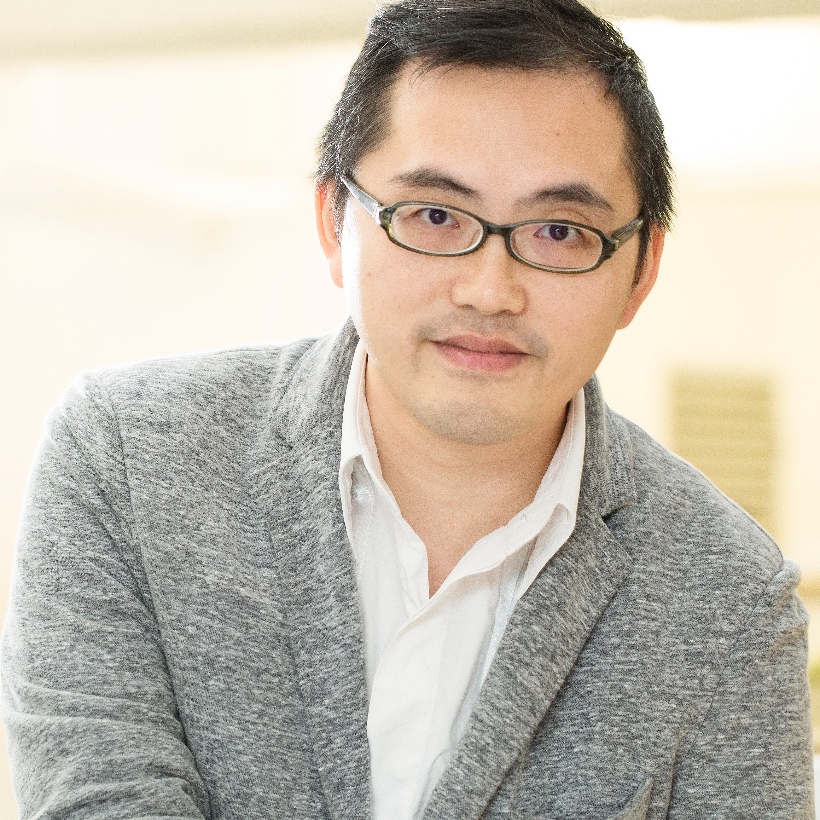 Simon Lee
Senior Architect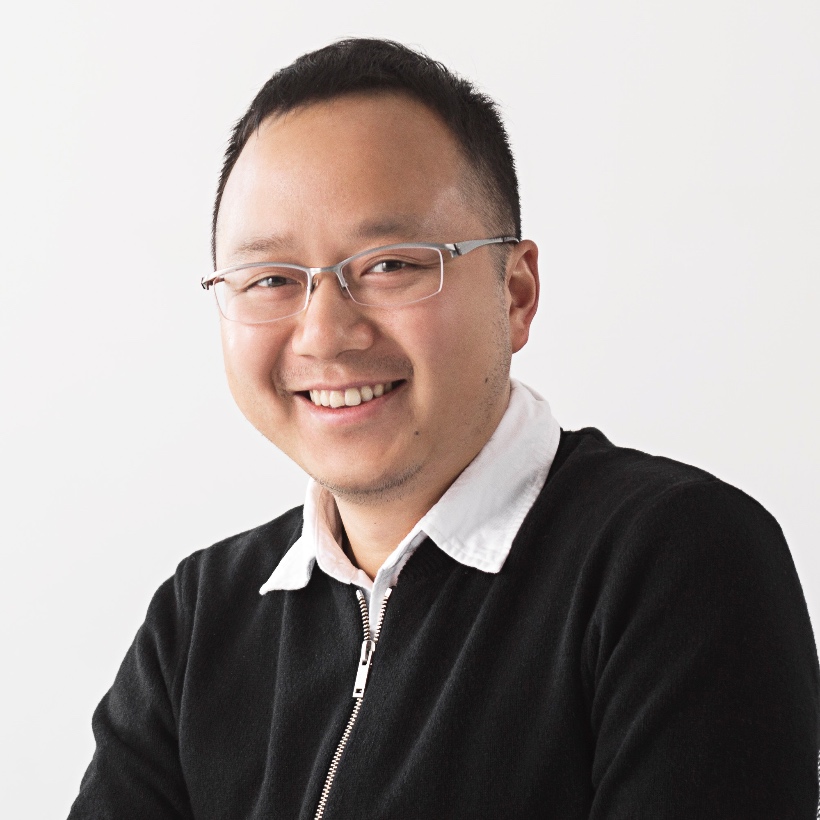 Zhang Menghua
Project Director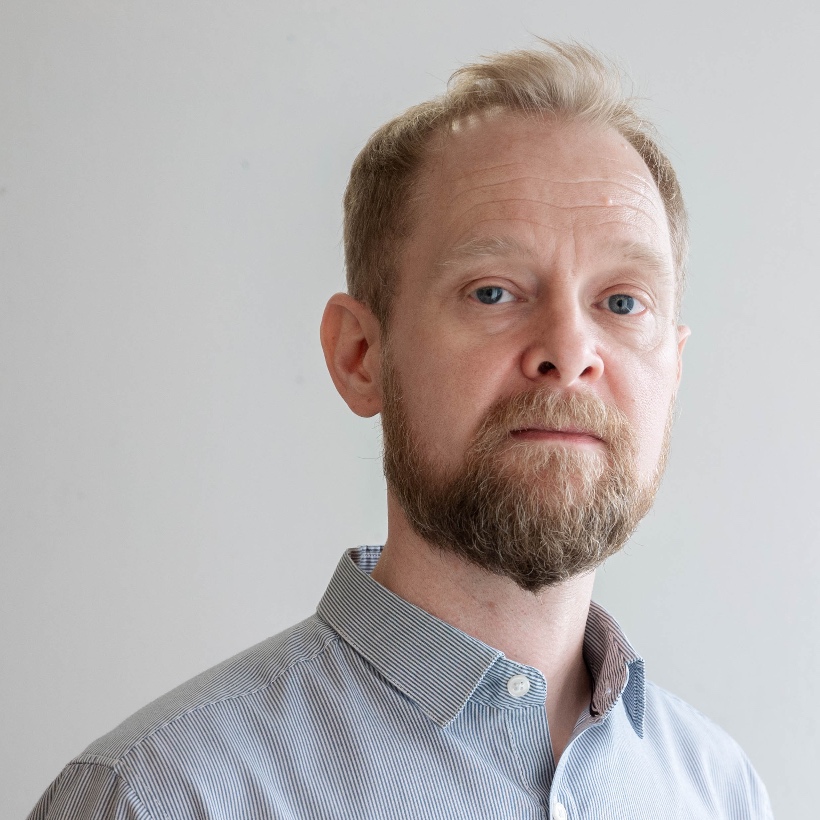 Philip Clarke
Project Director & Head of Digital Placemaking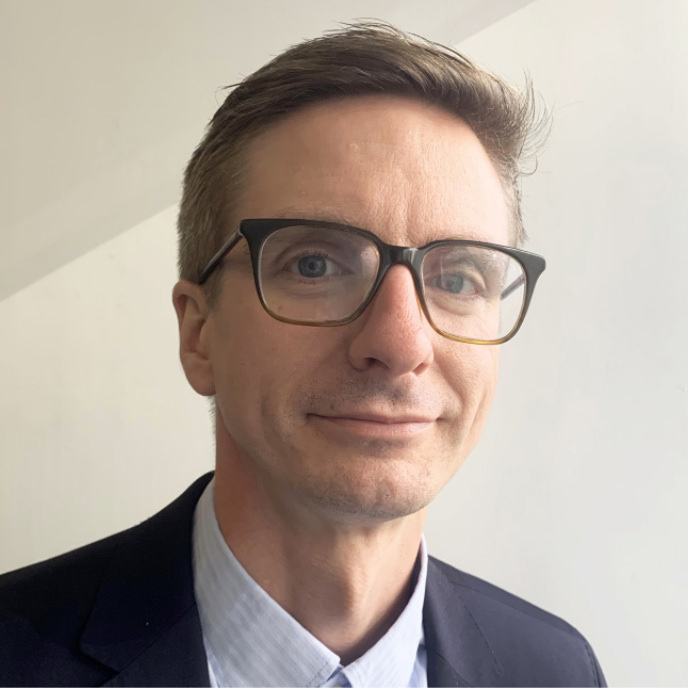 Martin Wedderburn
Transport Planner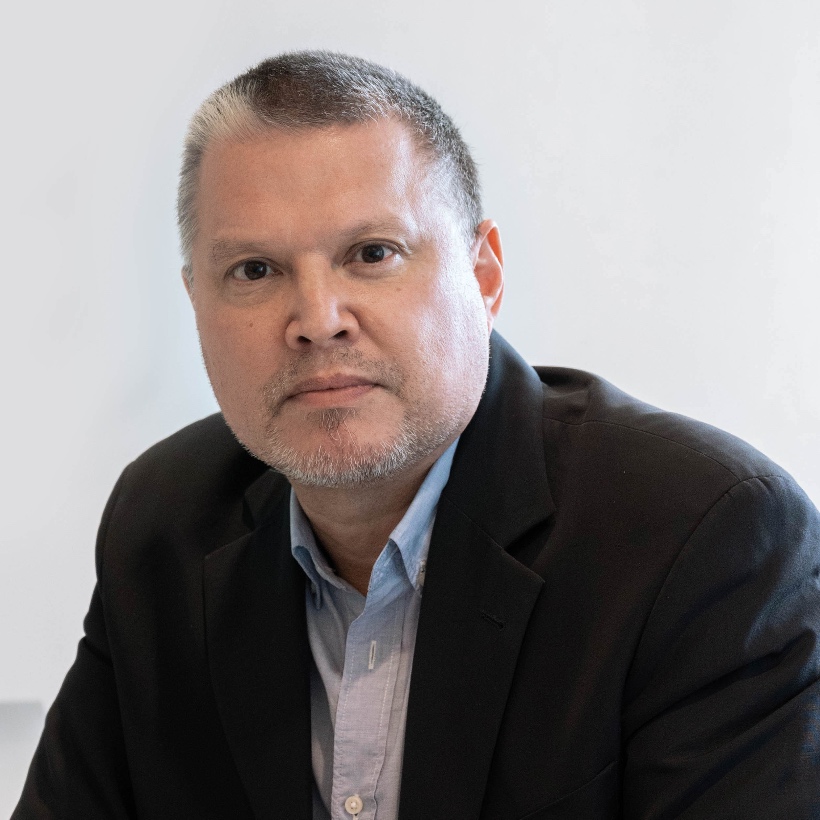 Phillip Young
Project Director & Head of Development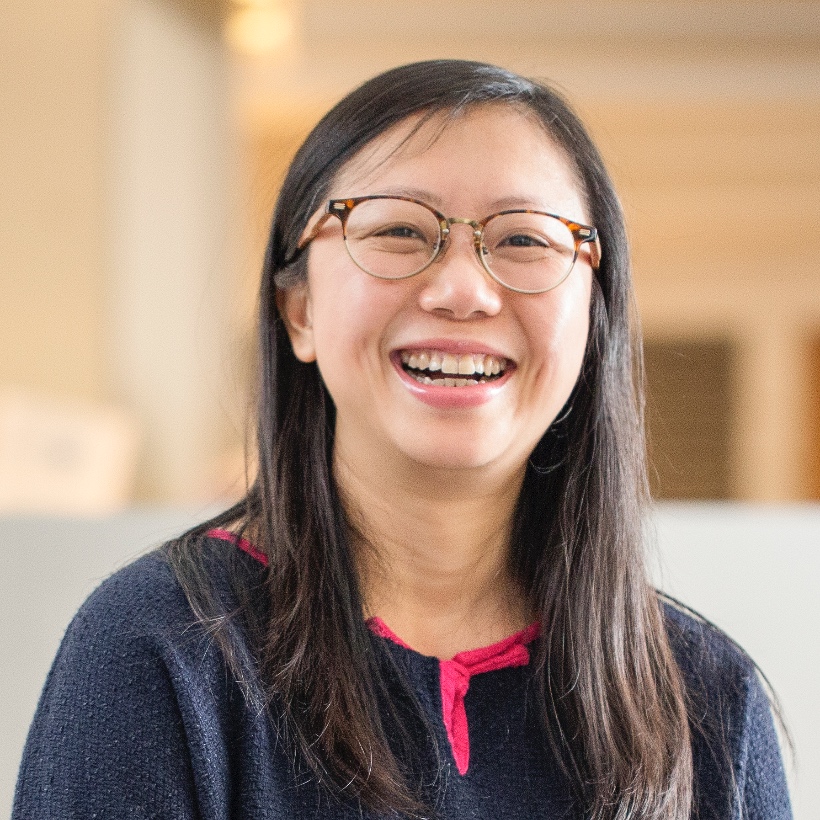 Chloe Lai
Curator/Storyteller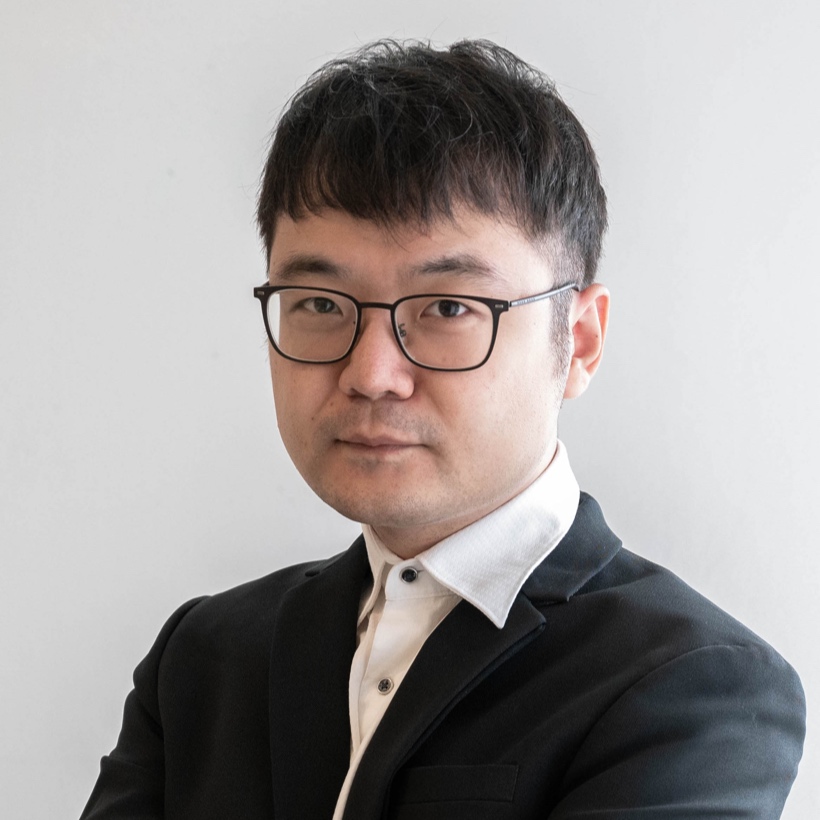 Jay Liu
Project Director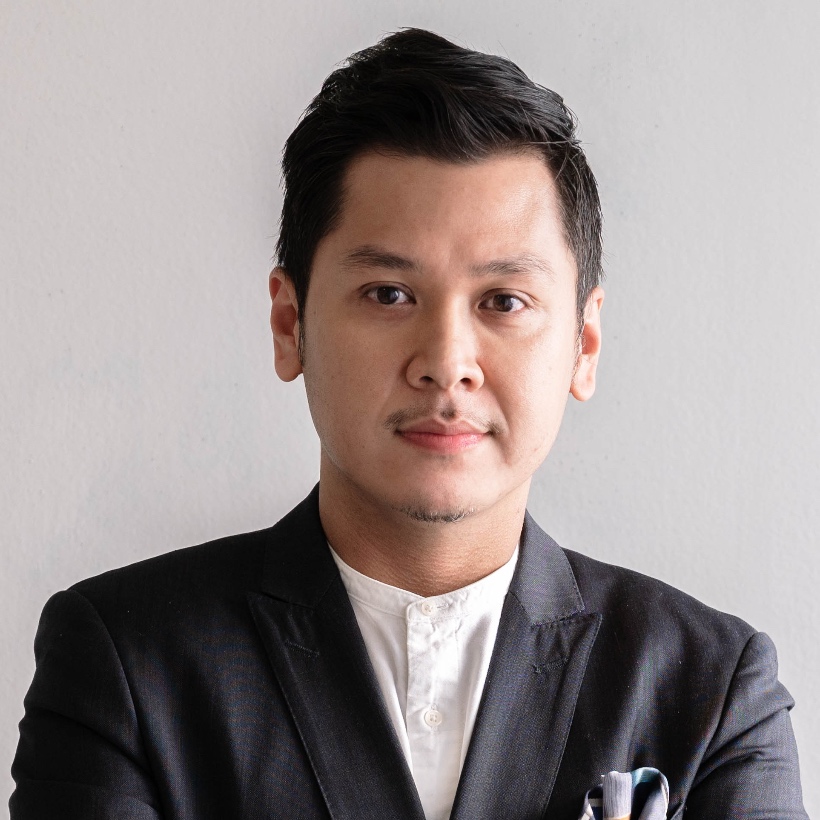 William So
Project Director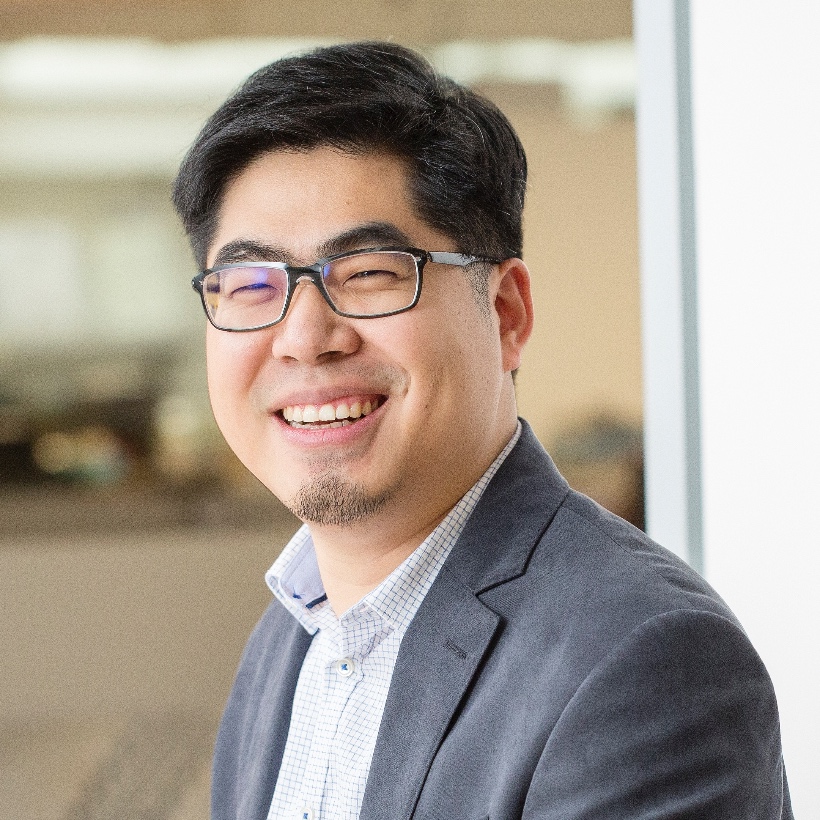 Norman Li
Project Director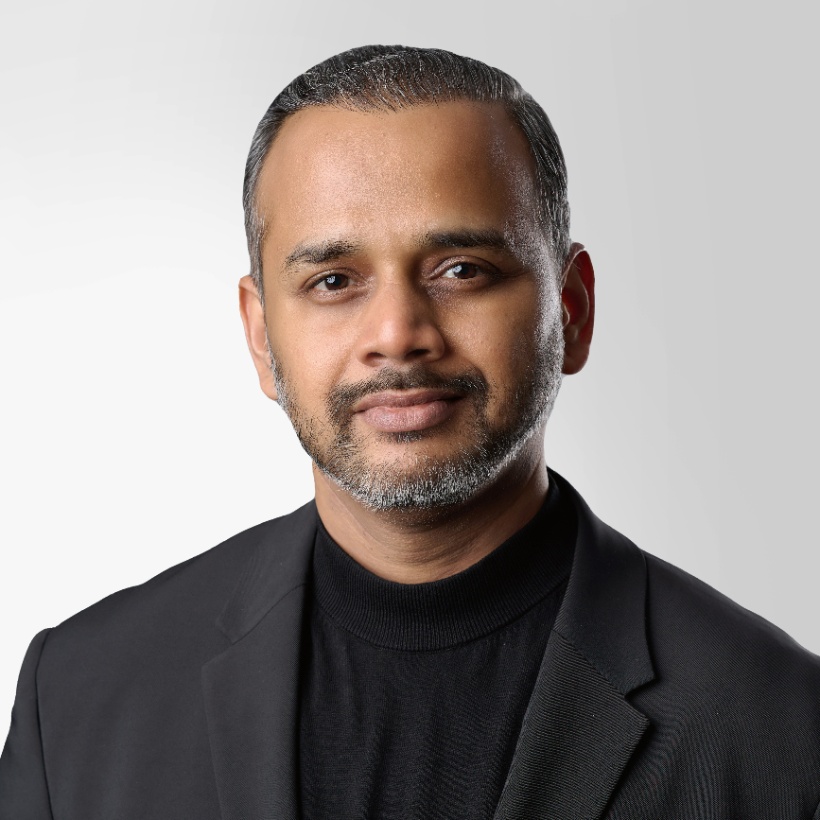 Nik Pase
Director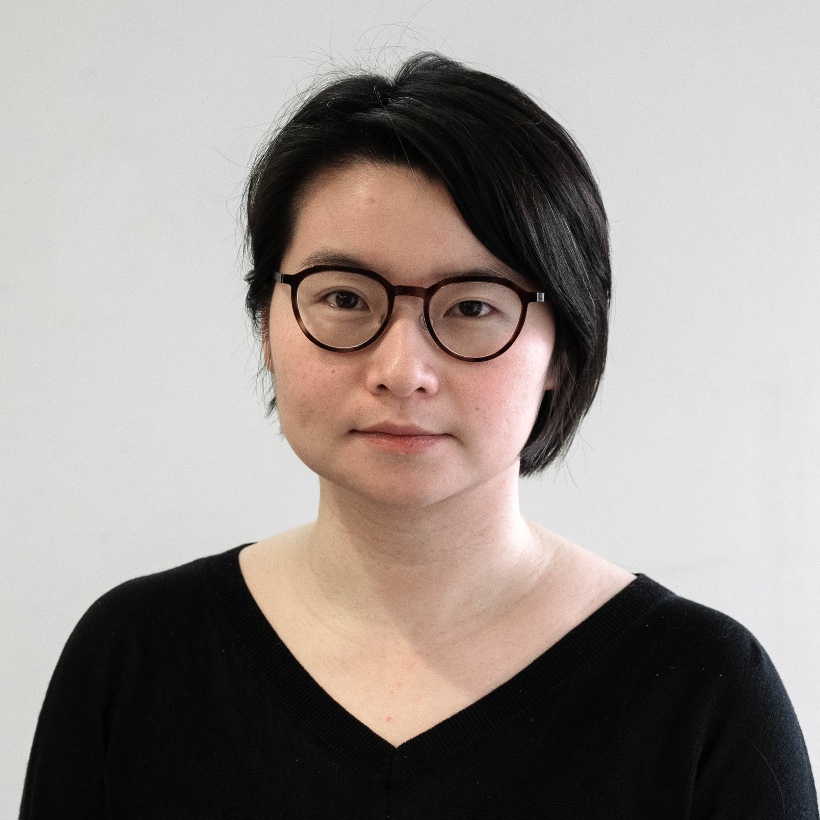 Rachel Guo
Architectural Designer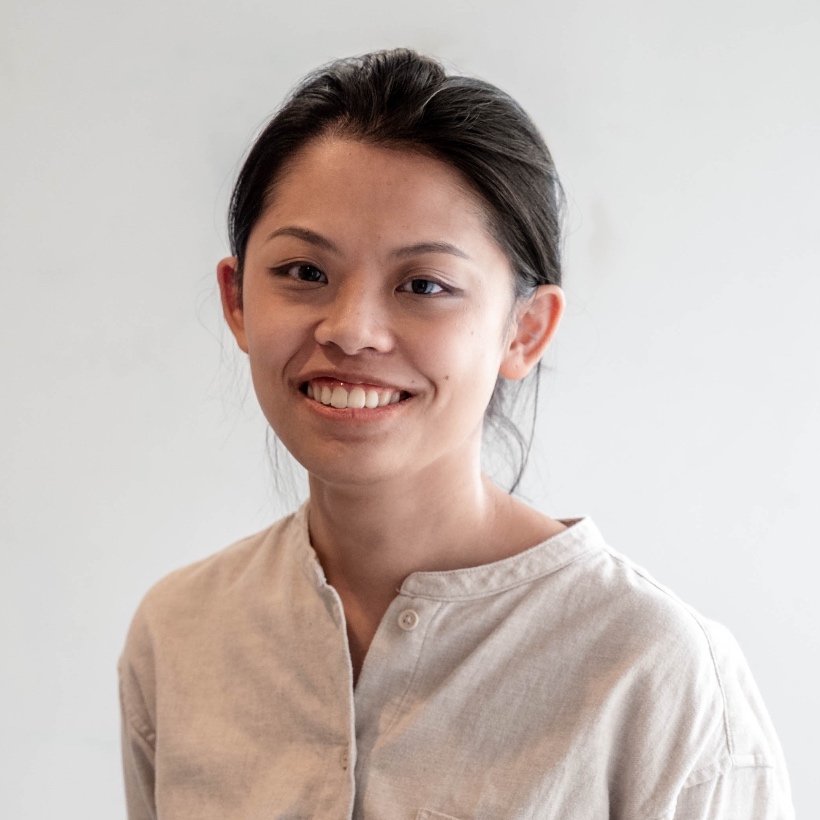 Clara Wu
Architect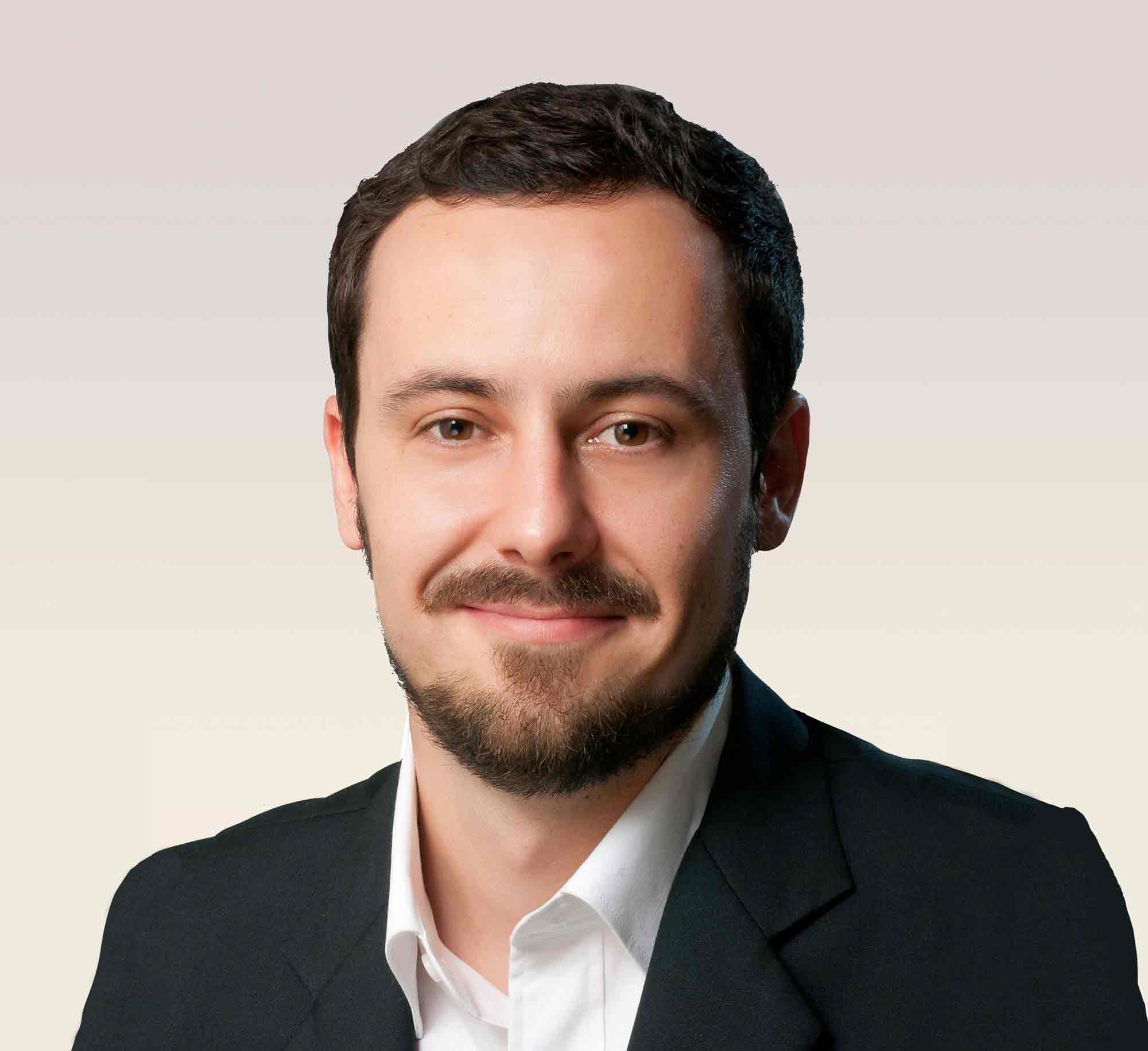 Olivier Lopion
Managing Director SE Asia
FHKIA RIBA AIA(Hons) JP
Chris Law is an acknowledged leading expert and practitioner on sustainable urbanism and neighbourhood development. He is an ardent supporter of community participation and encourages this form of engagement across social, ecological, and economic capital aspects in the placemaking process.
Chris founded the Oval Partnership with Patrick Bruce in 1992, and is a director of its subsidiary, the sustainable and smart city action research group INTEGER that develops many ground-breaking initiatives in sustainable development, notably the world's first in the use of structural laminated bamboo in multi-storey buildings. Under his leadership the Oval Partnership developed the Open City design principle and transmedia narrative methodology, manifested in the award-winning Sanlitun Taikoo Li Beijing and Sino-Ocean Taikoo Li Chengdu projects. He is member of a number of public sector and third sector committees in Hong Kong . He is a director of the UNESCO award-winning heritage conservation and community participatory Viva Blue House development in Hong Kong, and chairman of the Community Development Committee of the St James' Settlement. He is the chief curator and founder of the public space organization Very Hong Kong and its community land place making initiative Collaborate Hong Kong. The Venice Biennale Hong Kong Pavilion 2012 on urban regeneration of Kowloon East, curated by Chris was selected as the top 5 globally by The Architects' Journal. A graduate of Stonyhurst College and the Bartlett School of Architecture UCL, Chris' projects have received awards from the Royal Institute of British Architects, The Royal Academy of Arts, The Hong Kong Institute of Architects, The Hong Kong Institute of Planners, The Hong Kong Institute of Urban Design, Urban Land Institute and World Architecture Festival. He was made an honorary member of the American Institute of Architects for his contribution to Architecture. He is a Justice of the Peace of the Hong Kong SAR.
BA(Hons) MBA FCSD
Patrick Bruce is an internationally renowned advisor in lifestyle development strategy and retail design. He has been advising many top global and regional retail brands including Hermes and Salvatore Ferragamo. In addition to his strategic advisory work, he has an innate ability to solve complex issues, and brings an attention to detail and quality.
Patrick Bruce has over 40 years of design experience in the consultancy, industrial manufacturing and education sectors and is a Fellow of the Chartered Society of Designers. He has substantial experience in the UK and South Africa, and in Asia, where he has lived for 30 years. He was Commercial Director for the Conran Design Group in London in the 1980s and was Managing Director of Conran Design Pacific in Hong Kong from 1988 to 1992. Patrick is a founding member of the Oval Partnership group of companies and is a Founding Director of the Oval Partnership Ltd. He is a director of INTEGER Intelligent and Green Ltd in the UK, a sister company of the Oval Partnership. Patrick has led and implemented projects across the Asia Pacific region, ranging from retail and marketing studies for retail brands such as Harry Winston, Shell, MTRC, to rollout and project management for Hermes, Bally, Salvatore Ferragamo, DAKS, Gucci, Versace, and Fendi, as well as design and development programs for airport retailing, and brand development for retail success stories such as Giada in China, and across a variety of hospitality projects.
BSSc (Hons) Dip Arch RIBA
Sada Lam has substantial experience in devising development strategy and designing numerous award winning large scale projects at both domestic and international levels and is particularly well known for this ability at handling the complexity of urban regeneration, TOD and mixed-use developments. He has unrivalled track record in interpreting complex urban issues including socio-economics, stakeholder dynamics, innovation, heritage and culture that contribute to creating sustainable and vibrant communities with compelling sense of place and in delivering the project.
Sada has been appointed a member of the board of director since 2006. He studied architecture at the Chinese University of Hong Kong and the University of Cambridge. He is the director-in-charge of Sanlitun Taikoo Li Beijing and the Zhang Yuan urban regeneration project in Shanghai for Swire Properties, and has led the design and execution of over 20 large scale mixed-use and TOD projects in the region. These include high-profile city centre developments in Beijing, Shanghai, Shenzhen, Chengdu, Nanjing, Chongqing, Hangzhou, Suzhou, Wuhan, Kunming, Xi'an, Huizhou, Macau and Hong Kong. He taught at the Chinese University of Hong Kong between 2002 and 2003, and was Assistant Professor at the University of Hong Kong Department of Architecture between 2003 and 2007. He was a co-curator of the Venice Biennale Hong Kong Pavilion in 2012. Father of twins, Sada is studying for a Global Executive MBA at the Hong Kong University, the London Business School and Columbia Business School.
BArch (Hons) March PhD Arch RIBA
Dr. HAO Lin was born and grew up in Beijing Hutong. He received his Bachelor and Master of Architecture at Tsinghua University China, Master of Architecture at University of California Berkeley, and PhD in Architecture at the University of Cambridge, Chartered Member of Royal Institute of British Architects, Honorary Research Fellow of Tsinghua University Institute of Culture & Creativity, Director of INTEGER Intelligent & Green Ltd, Director of the Oval partnership Ltd. He is a former Adjunct Associate Professor at the Chinese University of Hong Kong and founding member of APA Committee at the Institute of Chinese Architects.
Lin is recognized as one of the distinguished fifth generation of Chinese architects. His extensive experience and substantial expertise spans across urban regeneration, public place and neighbourhood making, and sustainable urbanism and architecture. He specialises in embedding cultural heritage in community building and creating unique sense of place while achieving the objectives of imaginative, innovative and inclusive sustainability.
Projects under Lin's leadership received numerous prestigious design awards including RIBA International Award, WAF Award, WAN Award, ULI Global Awards for Excellence, Design for Asia Grand and Gold Award, ARCASIA Award, The Hong Kong Institute of Architects (HKIA) Annual Awards, The Architectural Society of China Gold Award. Lin is a prize winner of International 1997 China-HK Monument Competition, honoured China Children Charity Award from All-China Women's Federation and China Children and Teenagers' Foundation and received Best Paper Award from Science & Technology Committee of China Ministry of Construction and CHUK Research Committee.
Lin is Director-in-Charge of Taikoo Li Chengdu from 2008 to its grand opening in 2015. Other high-profile projects under Lin's leadership include 1 Hotel Haitang Bay, Innhouse in Kunming, KPMG-CCTF community centre, Swire-CCTF bamboo community centre, Integer bamboo house. Recent ongoing projects in-charge by Lin include Xi'an Taikoo Li, Hyatt Centric Xiamen, Beijing Long Fu Temple District Urban Renewal master planning.
He served as WAN Award International Jury, WA Chinese Architecture Award Jury, Deputy Chief Editor of Eco City and Green Building Magazine. His invited exhibitions include West Bund Shanghai, Tsinghua University Asia Architecture Summit & Exhibition, Beijing International Design Triennial, Business of Design Week Hong Kong, World Architecture Festival, Hong Kong & Shenzhen Bi-City Biennale of Urbanism and Architecture. His design works are also collected by Architecture Museum of Tong Ji University and Guan Shan Yue Art Gallery. Lin promotes sustainability actively in China. He has lectured and published widely on sustainable urbanism and architecture including a book "Green Design for the Future".
BA (Hons) Dip. Arch RIBA HKIA HKICON
James Pierce has over 27 years of experience in designing and delivering world large scale integrated development involving urban rail and surrounding land uses. He is also a specialist in the field of architectural conservation. The historic Star Street Urban Regeneration Project for Swire Properties won the highest award of all the entries in the year from the Hong Kong Institute of Urban Design.
James Pierce joined the Oval Partnership as project director in 2006. Having graduated from University of Plymouth UK in Architecture, he moved to Hong Kong in 1993 where he pursued post graduate studies in architectural conservation at the University of Hong Kong. James is based in the Hong Kong office and currently responsible for design production, bringing over 25 years' experience in master planning, architectural and urban design to the table, predominantly within the Asian context. Covering retail, residential, academic, institutional and cultural developments, recent works include the adaptive re-use of heritage buildings and revitalisation of old urban areas of Hong Kong.
In his former role, James amassed a diverse range of experience as design team leader with Anthony Ng Architects Ltd. Those projects include the award winning Tung Chung New Town development encompassing the Citygate development for Swire Properties; property development studies for KCR SCL200; concept designs for the West Kowloon Cultural Centre; Central Ferry Pier development; environmental design and implementation of the award winning Verbena Heights Eco-Housing development; innovative designs for high-rise public housing; and the environmental sciences building at Peking University. His previous project experience with other Hong Kong practices ranges from design and tender packages for the Venetian Hotel, Macau to Qatar Petroleum's new Corporate Headquarters in Qatar.
Bsc Dip Arch (UCL) RIBA ARB Reg
Jonathan Pile has extensive experience in leading world class master-planning projects in numerous countries across the globe, from Europe, Africa, to Asia, therefore development-related issues such as urban research and design take prominence in his work. Incorporating sustainable and environmentally protective concepts into his designs is his priority, in order to create greener and more liveable urban environments.
Jonathan Pile is Director of Oval Partnership Architecture Ltd, the London based design studio of Oval Partnership. He graduated from and completed his professional qualifications at the Bartlett School of Architecture, UCL, where he was awarded the Bartlett prize two years in succession. From 1985-1992 he was a director at Conran Roche Architects, where he was responsible for numerous master-planning and urban design proposals across the UK and in Europe, particularly concentrating on the regeneration of former industrial waterfront areas and the planning of new small settlements in ecologically sensitive locations.
Jonathan has been working on sustainability-driven projects in Asia since 1992 and lived in Hong Kong for five years before returning to London where he is now based. He ran his own practice for twelve years before joining Oval full-time in 2010. In 2016, in collaboration with Brock Carmichael Architects, he led the winning team in the RIBA International Competition to devise sustainable strategies for the remote island of Tristan da Cunha. His work has been exhibited at the Royal Institute of British Architects, the Architectural Association and the Royal Academy. His South London House received the RIBA London Award 2019.
AA Inter Grad Dip Arch (Dist) PgDip UK ARB RIBA
Justin Lau is a multiple award-winning architect. He received professional western architectural training in world class practices such as Richard Rogers and Partners, but supported by a profoundly traditional Chinese cultural background, which is often demonstrated in the finest details of his design. He also has a remarkable flair for asset enhancement to create additional value for existing projects.
Justin Lau is a UK registered Architect; he studied architecture at the Architectural Association and the University of Westminster, graduating with distinction. Before joining the Oval Partnership, Justin held lead design roles in multiple international practices in the UK, and has over 17 years' architectural design and management experience. Justin believes good placemaking can create a positive attribute to bring people together. His notable projects include the award-winning Qujiang Creative Cultural Centre at Xi'an, the Temple House Hotel at Sino-Ocean Taikoo Li Chengdu, and a series of heritage conservation projects at Harrods.
Justin is currently engaged on a spectrum of cultural mixed-use development projects in Beijing, Shanghai, Xi'an, Chongqing, Chengdu, Nanning, and the Greater Bay Area, where the scope of work covers retail planning, asset enhancement, hospitality with a complete integrated interior architecture to provide a holistic creative and sustainable framework spanning across all scales — from citywide to the most intricate of human environment. The recently completed Qujiang Creative Cultural Centre in Xi'an has won multiple global highly esteemed design accolades, from the likes of WIN World Interior News Gold Award, DFA Design for Asia Most Influential Design Bronze Award, FX Awards Public Space and Global Project Awards, as well as Frame Awards People's Choice Award - Cultural Space of the Year, etc.
Justin is a RIBA International validation board member. He is a regular design critic for the Chinese University of Hong Kong and the Hong Kong Polytechnic University. From 2008 to 2016, he lectured at a number of architectural institutes, including Bartlett School of Architecture, Royal College of Art, Oxford Brookes University, and Ecole Spéciale School of Architecture. Numerous academic research projects under Justin's supervision have too, received international recognition, including finalist of the RIBA Presidential medal on four consecutive occasions.
B.ARCH, MS.AAD, US REGISTERED ARCHITECT, WELL AP
Wendy is a visionary architect with a passion for community and innovation. With a keen understanding of the latest trends and lifestyles, she infuses her designs with captivating narratives, delivering unique user experiences that transcend conventional market norms.
Wendy has over 13 years of international experience and a multidisciplinary background encompassing retail, hospitality, residential, cultural, master planning and interior design. Her academic achievements include graduating with honours from Cornell University and Columbia University Graduate School of Architecture Planning and Preservation.
Having worked in New York and Shanghai, Wendy harmoniously integrates her Eastern and Western influences in all of her work. During her tenure as a design lead at the multidisciplinary firm Neri&Hu, she spearheaded key projects for clients Lane Crawford, MCM, Vanke, Shui On, New World Group, and Bloomberg in Hong Kong and Tokyo. Her curated spaces are impactful, captivating and inspiring all who experience them.
Passionate about giving back to her industry and community, Wendy actively participates in the Urban Land Institute (ULI) in Hong Kong. Through positions on the executive committee of the Young Leaders Group (YLG) and ULI NEXT, she applies her expertise to actionable projects and shares her knowledge as a guest lecturer at institutions like The Chinese University of Hong Kong. Wendy is also a co-founder of the Art In Place (AIP) initiative in Hong Kong, fostering connections between local artists and real estate enterprises through creative placemaking. By facilitating open dialogues within the neighbourhood, she aims to create shared values and enriches the cultural fabric of the community.
Wendy's curiosity and love for exploration find expression in her podcast "Another Angle," featuring specialist guests who delve into topical trends and their sociocultural implications. In her personal life, she derives joy from long-distance running as both regular exercise and a means of exploring travel destinations.
RA HKIA LEED AP+ BEAM Pro BIM Pro CCBM
Ray has a rich architectural portfolio of experience that focuses on retail-led commercial mixed-use projects. He specialises in interpreting customers' needs, keeping abreast of the latest retail market trends, and applying this knowledge and strategic thinking to his projects.
Ray Wong joined the Oval Partnership in 2008. He has more than 10 years' experience across a wide range of urban complex projects in Greater China and Hong Kong. He specializes in retail-led mixed-use developments, outdoor retail districts, shopping centre fit-out renovations, and sustainable master planning and building designs. In terms of the latter, Ray is qualified as both LEED AP and BEAM Pro. He has an extensive knowledge of sustainable community design and urbanism strategies and his project Chengdu Sino Ocean Taikoo Li was recently awarded LEED ND Gold Certification, the first project in Southwest China to receive this certification.
Ray has established a Building Information Modelling (BIM) team and as the cluster-in-charge, he leads the team on research and development of the latest BIM technology applicable to urban mixed-use and retail fit-out projects. He is currently appointed as Head of Quality Management and Operation Efficiency as well as ISO Management Representative. He is responsible for the design and implementation of the ISO Quality Management System (QMS) and setup of the IT infrastructure system in the office.
B.Arch MAUD
Tatum has an array of international architecture experience, from designing and constructing commercial supertall projects in Shenzhen to masterplanning and partaking in the community engagement process of a residential site in New York. She is eager to improve the built environment through bridging her passion in human centric design and socioeconomics, with her investment experience in real estate economics.
Between receiving her Bachelor of Architecture at Cornell University and Master of Architecture in Urban Design at Harvard University, Tatum spent five years working on several large scale projects in Kohn Pedersen Fox Associates PC (KPF) in New York City. With the opportunity to work with international clients from both the private and public sector, she worked on the award-winning China Resources Headquarters in Shenzhen, The Wharf commercial tower in DC, and New York City Housing Authority's Redhook revitalisation masterplan. Determined to mediate the needs of real estate investors and developers through design strategy, she has a concentration in RE finance from her Masters and practiced in Colliers International Capital Market and Investment Services prior to joining Oval Partnership.
MArch (CUHK) HKIA ARB (HK)
Nelson understands the requirements and needs of commercial, office, hospitality and residential developments and has proven his capability in managing challenging projects including mixed-use and TOD urban complexes. He has a talent for architectural design detail and is devoted to creating unique retail and leisure user experiences.
Nelson Huen graduated from the School of Architecture, Chinese University of Hong Kong having also been bestowed with the Best Thesis Project award. He was nominated twice for the RIBA President's Awards. As a member of the NGO Project Little Dream, he has been involved in designing and building a number of schools in Takeo, Cambodia. The project has earned Nelson and his team numerous accolades including the Best of the Best Perspective Awards, 40 Under 40, and AIA Hong Kong Chapter Citations. Nelson is currently leading a number of prominent mixed-use developments in China. His postgraduate education training, coupled with the experience he garnered from Project Little Dream, has fostered his awareness in socially responsive design and context sensitive planning.
BA(Hons) BArch Dip Arch RIBA ARB(UK)
Li Ronghao excels at designing, organizing and managing project teams. He focuses on bringing added value to a wide range of projects, using his expertise to integrate environmental, cultural and economic components into the architectural setting.
Born and raised in Beijing, Ronghao Li studied Architecture at Manchester University where he received a Bachelor of Arts (Honours) and a Bachelor of Architecture. He became a registered architect ARB and Royal Chartered Architect RIBA in the UK.
Ronghao has design, management and field experience in large-scale international commercial projects. He worked in a number of international architectural design firms in the UK for over 10 years and was the key person-in-charge of various challenging and complex projects. He has participated in many large-scale international commercial developments, including Newport Commercial Centre UK, Beijing DongHua International Plaza China, Nottingham Lister Gate Shopping Centre UK, Cambridge Central Library UK and BBC Media City Mixed-Use Development in Manchester. Ronghao was project director for the Swire Sino-Ocean Taikoo Li development, which has won several international awards, including the WAF (World Architecture Festival) Awards, ULI Global Awards for Excellence, DFA Design for Asia Awards Grand Award.
As a project director, Ronghao provides the leadership and design direction of key projects in China. He is also the business development director for Greater China, responsible for driving business growth and managing client liaison.
BArch MArch (Bartlett) MArch (Tsinghua)
The complexity of interconnections between cities, buildings and their spatial functions are central to the methodology that Deng Ming applies to planning projects. He understands that this close attention to detail is required to ensure their success, and values the continuation and prosperity that sustains urban life.
Deng Ming received her Bachelor of Architecture from Beijing Jiaotong University, Master of Architecture from Tsinghua University, and Master Degree with Distinction from the Bartlett School of Architecture, University College London. With 13 years' architectural experience under her belt, she has worked on a diverse array of projects, including mixed-use commercial developments, master planning schemes, ranging from the institutional to the residential sectors. She was project architect for Beijing Sanlitun Taikoo Li South District development (formerly known as Sanlitun Village) and North District in 2007-08 and 2008-09 respectively. Her scope of work covered every major stage of those projects, from initial concept design and concept development, to construction drawings, as well as construction management and coordination. Since 2013, Ming has been the Project Director overseeing a series of asset enhancement strategies at Sanlitun Taikoo Li, including the landscape upgrade in the North District and the renovation of N8 Building. In addition, she has led several large-scale developments in China as chief designer and project leader, amassing many years' experience in design development plus project management and coordination. Ming is based in Beijing and in charge of the Oval Partnership's Beijing office.
BA(AS) PgDip Arch UK HKIA ARB(HK)
Simon Lee joined The Oval Partnership in 2009 and has taken part in a wide array of projects including commercial, mixed-use, residential, master planning, exhibition and interior design.
His major works in the Greater China include Sino-Ocean Taikoo Li Chengdu (responsible for schematic design, resident site team management, development and implementation of tenancy design guide and subsequent tenancy design control), Dalian Planning and Exhibition Gallery, Shanghai DreamCenter FLM Interior and Beijing Taikoo Li Sanlitun. His Hong Kong projects include the Hong Kong Academy of Performing Arts Jockey Club Amphitheatre, Citibank Causeway Bay façade refurbishment and 5 Star Street.
Since 2014, he has been deeply involved in BIM development and its application in large scale mixed-use, retail and interior design projects.
BArch (Chongqing) Class 1 Registered Architect (China)
Mixed-use developments in the context of urban regeneration is where Zhang Menghua plays an important role. His skills and experience bring energy to the interlaced layers of activities which characterize cities and their component buildings and public spaces.
Zhang Menghua received his Bachelor of Architecture from the Chongqing University. His concerns are centred on cities and public spaces, and he has over 10 years' planning and architectural design experience working on key projects in Mainland China. He has played an important role in several large-scale mixed-use developments, such as Shanghai DreamCenter, Suzhou Huomao Center Gusuli, Shanghai Longhua Hui, Beijing Sanlitun Taikoo Li North District, and Ribo Headquarters in Shanghai Songjiang. Regarding the Shanghai DreamCenter project, his scope of work encompasses all its major phased processes—from initial concept design to construction management and coordination of the specialised façade design and retail interior detailing.
RIBA Dip.Arch MA
Philip Clarke is passionate about cities and public space. As digital placemaking project director, he applies his critical mindset and forward thinking to big data analytics, and by further integrating this with different projects, he therefore delivers additional value and benefit to both client and end users.
Philip Clarke's architectural career took off in London where he worked for Sir Norman Foster. It was his very first job in 1991, before graduating. After completing his architectural studies at Cambridge University, UK, where he received a First Class Honours and undertaking further studies at Harvard University, USA, he joined Foster Asia and moved to Hong Kong to form part of the site-based fit-out team for Foster's Hong Kong International Airport project. He later returned to London and worked for a number of prestigious architectural firms including Eric Parry and John McAslan and Partners. His experience covered an array of significant London based architectural projects across a range of sectors as well as work in the Middle East with John McAslan.
In 2013 he relocated to Asia to join Atkins in Shanghai. He was the lead architect and senior designer on a number of prominent projects won through competitions. Since returning to Hong Kong with Farrells he has been working as a senior design lead operating across all design stages, from large mixed-use developments in Mainland China, to Singapore's Highspeed Rail Terminus, and the M+ Museum in Hong Kong.
BSc (Hons) MPhil MCIHT MTPS
Martin Wedderburn is an independent transport planner and pedestrian expert who excels in analysing and formulating planning strategies to improve pedestrian mobility and transport systems. His input at the preliminary research and design process phase of a project is geared towards enhancing environmental and economic performances.
Martin Wedderburn is an independent transport planner and pedestrian movement expert with 15 years' experience in that field. Working for a range of public and private sector clients around the world, he has conducted a wide scope of pedestrian movement analysis studies in transport interchange, retail and street environments. He operates as part of multidisciplinary teams with architects, engineers and urban designers at all scales to produce safe, accessible and context-sensitive public realms. Martin has developed a suite of pedestrian movement analysis tools that bridge distinct areas of professional expertise, namely spatial network analyses for masterplanning, transport assessment and demand forecasting, and pedestrian simulation modelling for crowd management strategies.
AA (design) BA Hons FCSD IIDA SBID
With a background in interior design and professional management, Phillip Young brings unique insights into the development trends of the construction industry. Drawing on his extensive network of industry connections and diverse project experience, his flair is for formulating and implementing diversified business models and development packages.
With over 30 years' interior design and management experience in Hong Kong, China, South East Asia, Australia and the Middle East, Phillip qualified in Environmental Design, Interior Design, and Interior Architecture in the UK. He is a Fellow of the Chartered Society of Designers UK (FCSD), Professional Member of the Society of British Interior Designers UK (SBID), and a member of the International Interior design Association, USA (IIDA).
Phillip has extensive hospitality, healthcare, and retail professional experience, having completed numerous projects across Asia Pacific, China and the Middle East. His professional acumen reinforces his approach to projects, one founded on team involvement with strong communication and leadership facilitation. Prior to joining the Oval Partnership, Phillip was President of The Good Studio, Philippines; Regional Managing Director, NEA of design worldwide partnership (dwp); and held an additional position as group sustainability leader and Regional Managing Director of Dileonardo, Asia Pacific.
BA MPhil PhD
Dr Chloe Lai is a journalist-turned-urbanist. She holds a PhD in Comparative Literature. Archaeology of the present is her favour way to see the world and conduct researches. She runs a non-profit website titled Urban Diary to promote sustainability (www.urbandiarist.com). The website documents Hongkongers' mundane tales by words, photos, sound and moving images. She believes tales of everyday life is the treasure trove for everyone who wants to understand and improve contemporary urban living. Her journalism background and collected tales contributes to her profound knowledge of the city's past and present. Dr Lai uses her expertise to serve the community. She is chairperson of the Conservancy Association Centre for Heritage.
BArch MArch PhD
Jay Liu is expertly skilled at creating stunning yet practical architecture design by merging space, structure, and construction. He is devoted to exploring and applying big-data analysis tools to assist clients in steering a robust decision-making process throughout the project.
Jay studied for his Bachelor and Master degrees at the Southeast University from 2004 to 2012. He completed his Master's with a research programme analysing open space in office skyscrapers in Europe while studying at the Technology University of Vienna. In 2015 he was awarded his PhD degree from the Chinese University of Hong Kong. His research field focused on the interaction between Graphic Statics (structural calculation) and Architecture Space, and the digital exploration of an application that automatically generates structure and space. Jay's talents lie in merging architectural design, structural design, and construction during the preliminary design phase with the goal of enhancing the practicality and complementary aspects of a project's outcome.
At present, he devotes any additional time to exploring and applying digital tools like big data, AI learning, DTTS etc. These tools are designed to help client teams scientifically and dynamically understand the potential advantages of their schemes, strengthening their capacity to make robust decisions, and creating commercial value at the very beginning and throughout each project.
BA Arch MArch PG Dip ARB(UK) RIBA
William is an award-winning design architect with over 15 years' professional experience in mixed-use, commercial, cultural, hospitality and masterplanning developments. His design approach is driven by an emphasis on contextualism, seeking to reflect each project's historical and cultural values. He is passionate about embedding sustainability within his designs to create unique tectonic architecture.
William studied Architecture at University of Westminster, London where he graduated with Distinction, winning the eVolo Skyscraper Awards. He has an extensive understanding of the commercial sector and specialist expertise in sustainable design and facade technology, underscored by an apprenticeship at Foster+Partners, where his architecture skills were employed on the Masdar Institute, a prototypical and sustainable project powered entirely by solar energy.
Prior to joining The Oval Partnership, he worked on several award winning mixed-use developments in China, UK, Middle East and Southeast Asia, including: Masdar Institute and Masdar City Masterplan in Abu Dhabi; VietinBank Business Centre in Hanoi; Shanghai Hongqiao Paradise Walk, Xiamen and Suzhou Paradise Walk for Longfor Group; Riverside 66 and Spring City 66 for Hang Lung Properties. He acted as design and project lead for other high-profile mixed-use, commercial and hospitality projects such as the recently completed I M Shanghai, Zhengding Li Mixed-use Development and Hebei Grand Hotel Anyue in Shijiazhuang.
William is an ardent community participant. He was appointed as Honorary Treasurer and Committee Member of RIBA Hong Kong Chapter to advise on the formulation of strategic development, business planning and operations budgeting. He actively assisted with curating and organizing several local chapter events such as Detour RIBA Talk, Open House Tours and the recent World Children Day.
BSSc(AS)(Hons) March HKIA RA, RIBA
Norman has a solid background of experience in researching, designing and delivering large scale mixed-use projects. He is passionate about helping the community, and is a committed advocate of the social responsibility role that architectural professionals should play towards rural and urban development.
Born in China, Norman obtained his architectural training from the Chinese University of Hong Kong. He joined The Oval Partnership in 2009, and since then has played a major part in a number of sizable mixed-use projects, including the award winning Sino Ocean Taikoo Li in Chengdu and Intime City in Hangzhou. Norman cares about public welfare and social well-being, and has volunteered his expertise on projects such as Wu Zhi Qiao (Bridge to China) and the redevelopment of the New Bud School following the Sichuan earthquake.
BArch (First Class Honours)
Nik is a highly committed architect with extensive work experience working in the industry for over 20 years with expertise in retail, master planning, mixed use, residential and retail interior design.
Working as an architect on a diverse range of residential, commercial, master planning, retail and interior design projects in Europe, South East Asia and the Middle East has broadened his understanding and knowledge of not only design but designing for different cultures and clients.
He has acquired excellent communication skills through a variety of client facing contact roles, enabling him to work confidently with a broad range of people. His work experience together with his motivation and desire to succeed have enabled him to continuously deliver excellent results to clients.
BSc (Hons) Architecture MArch/DipArch ARB/RIBA Part 1&2
Endowed with a diverse array of experience in master-planning and mixed-use architectural developments, Rachel is particularly adept at handling spatial planning across a range of scales, especially where the sensitive correlation between urban spaces is required.
Upon graduation from the Bartlett School of Architecture, UCL, Rachel joined The Oval Partnership in 2012, and has taken part in a number of master-planning and architectural design projects, including the New World mixed-use complex in Chengdu, Shanghai Dreamcenter, Chengdu Sino Ocean Taikoo Li and 1 Hotel Haitang Bay in Sanya. Her earlier projects include the conceptual design of Dream Isle London which was exhibited in Japan, and an eco-town development in Copenhagen.
MArch (CUHK) BA Fine Arts (CUHK) HKIA ARB (HK)
A fine arts graduate with architectural training, Clara approaches architectural design from a unique cultural and human perspective. She is skilled at using words to tell stories about architecture, and is interested in merging reality with imagination to create fascinating metaphysical architecture.
A graduate from the Chinese University of Hong Kong, Clara became a Hong Kong registered architect in 2021. Before joining The Oval Partnership, she has worked for Rocco Design Architects and HKSAR Architectural Services Department, engaging in numerous projects including Jiujiantang in Beijing, the Chinese University of Hong Kong in Shenzhen, Tsun Yip Street playground in Kwun Tong, Shenzhen Bay Cultural Plaza, RIBO Headquarters and Zhangyuan Revitalisation in Shanghai. She is also an accomplished calligrapher and has worked with various brands and exhibited her work widely.
M. Arch., B. Eng. (Civil), LEED Green Associate
With 20 years of experience, Olivier has been involved in all phases of building construction and has successfully led many projects worldwide, notably in the ASEAN and Singapore for a decade. Having worked and lived in diverse places, such as old-world cities like Paris and eclectic environments of port cities like Hamburg, Shanghai, Dubai and Singapore, he truly believes that his cultural mosaic experience helps him to fuse proven past principles with innovative advanced planning strategies.
Olivier Lopion started his career by digging up the past. As a student, Olivier was involved in map making of the ancient great city of Angkor Thom, in Cambodia – the world's largest city and religious complex of the 12th century. Through this first experience of Asian civilization, he's built a keen curiosity for how history informs the present day and the lessons we can learn about ourselves. Enthralled by architecture and design, Olivier believes that nature, culture and art can all influence how he approaches his work.
With degrees in architecture and civil engineering, Olivier has a firm grasp on not only what makes design functional and aesthetically pleasing but also what makes it implementable. Understanding that landmark architecture requires a handle on various elements, he knows that a well-designed building can't live without a complete understanding of its context and thoughtful details. Built spaces, he believes, will differ depending on their individual environment and program however one thing remains constant – the fact that before figuring out how to build, an architect must understand that they're primarily designing for people.