The Internet's tentacles upon the written word have prophets proclaiming public libraries as dinosaurs on the precipice of extinction. Indeed, global funding cuts to operating and staffing libraries based on the argument that everything is online anyway may well secure their demise. Yet naysayers often downplay the human capacity for change. Rather than being fixed in stone, libraries have always adapted to contemporary climes. Their common denominator is the guiding principle that knowledge and learning are essential components to a literate population—and equip them with the tools for positive societal contributions.
When public libraries gained in popularity during the mid 19th century following the proliferation of printing, mobile libraries—first within horse drawn carts and then upgraded to well appointed trucks—delivered reading material across the sprawling North American continent to people in remote locales or those with reduced mobility. Children looked forward to the weekly arrival of the neighbourhood bookmobile to quench their thirst for the latest instalment of Nancy Drew mysteries or Ray Bradbury's science fiction take on the universe. As readers lingers on steps or within aisles to peruse volumes, reading nooks began to dot spaces to better facilitate how people use them. As book clubs, seniors' activities and children's programmes emerged, libraries began to carve out rooms and schedule their needs. For communities big and small, libraries became the place where everyone gathered, regardless of background, age or income.
It is natural that libraries will continue evolving as people's reading habits changed. In 2002, the first Idea Store opened in London as a way to package the tradition library with user friendly initiatives such as adult learning programmes, activities and events in a purpose built environment. Its aim was to excite new users without alienating existing ones, and it concentrated on sites with high foot traffic utilising a retail model that incorporated strong design—such as its Whitechapel location by David Adjaye. Similarly, Mecanoo's design for the Library of Birmingham opened as the UK's largest public library in 2013. Along with its glittering decorative façade of interlocking circles, it houses significant collections including a Shakespeare Memorial Room with a number of the Bard's first folios. Workshops for small businesses are held regularly there, while Google has appropriated a floor for its Digital Garage initiative.
Closer to home, Li Xiaodong's Liyuan library near Beijing and Adjaye's Gwangju Pavilion in South Korea use architecture to encourage community interaction through learning and book exchange. While their striking forms stir curiosity, their sensitive use of familiar local materials allows people to appropriate the spaces—not everyone goes there for the books. Situated on the outskirts of the Chinese capital, Liyuan library is a seasonal reading room set within forests that offer a quiet space to peruse well worn volumes acquired through local donations. Inspired by traditional Korean architecture, Gwangju Pavilion is set on the banks of Gwangju River as an open invitation to anyone who may wish to rest and contemplate in the natural setting.
On the opposite end of the spectrum is MVDRV's avant garde Binhai library in Tianjin. Unlike the scenic sites of Liyuan library or Gwangju Pavilion, Binhai library is an inward looking structure set in a new Tianjin development. Underneath a central oculus is a glowing sphere surrounded by cascades of striated bookshelves painted white, transforming the library into a futuristic cave of knowledge. There are nooks and crannies for everyone: openings tucked into the lower levels reveal study and reading rooms, while bookshelves themselves act as paths or ledges for casual seating. One unexpected result of the library is its popularity with newlyweds: they love using the site as backdrops for wedding photos and multiple marriages in a single afternoon is not uncommon.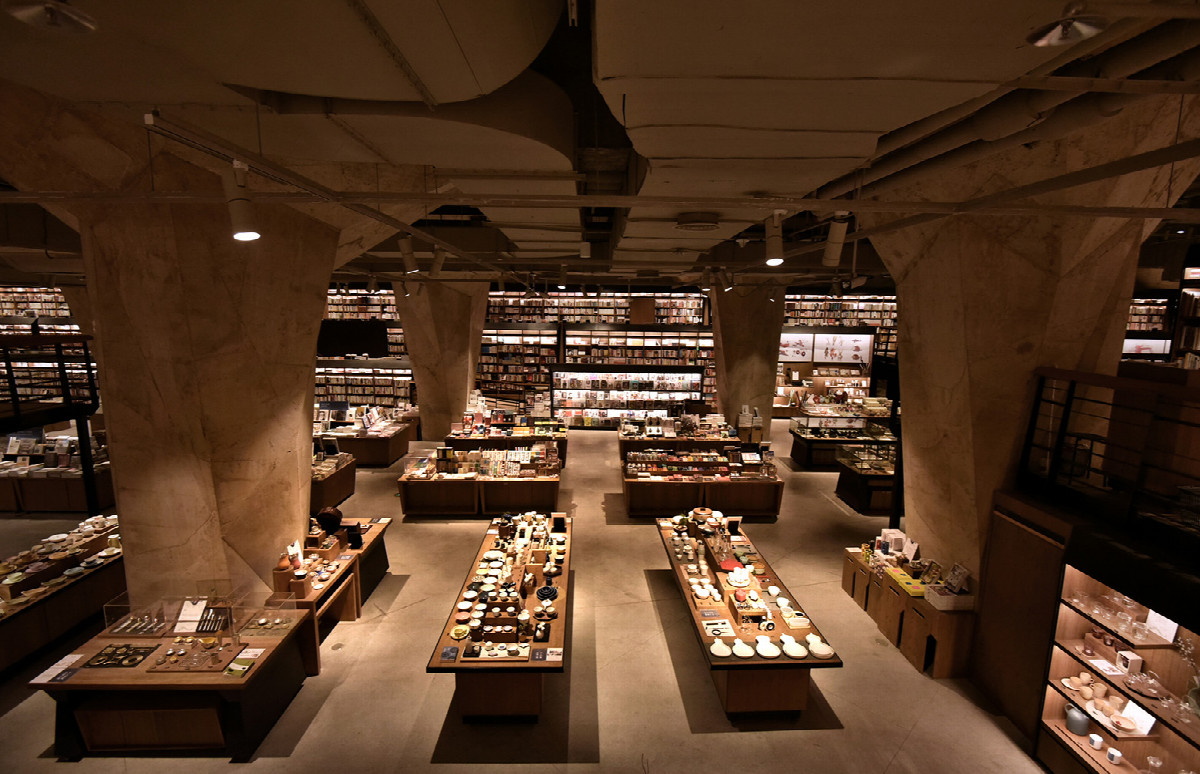 At the same time that libraries are adopting retail models to entice new users, retailers such as Eslite and Fangsuo are reinventing book shopping to be more flexible and multipurpose while downplaying its hard sell tactics. Taiwan headquartered Eslite's branches encourages browsing, and it gives shoppers plenty of products to covet. Along with its literary selection, it offers fashion, lifestyle and snack choices for non literary shoppers, while open spaces facilitate pop up events such as book launches or readings. The Chengdu branch of Fangsuo in Taikoo Li offers cafes and products by local designers alongside its books. Most importantly, customers can stay as long as they like—they are not pressured to purchase anything, and they feel welcome as a result. Eslite and Fangsuo realise that they are in business for the long haul of courting loyal customers. Spaces where people feel comfortable to use as they wish are part of the brands' appeal.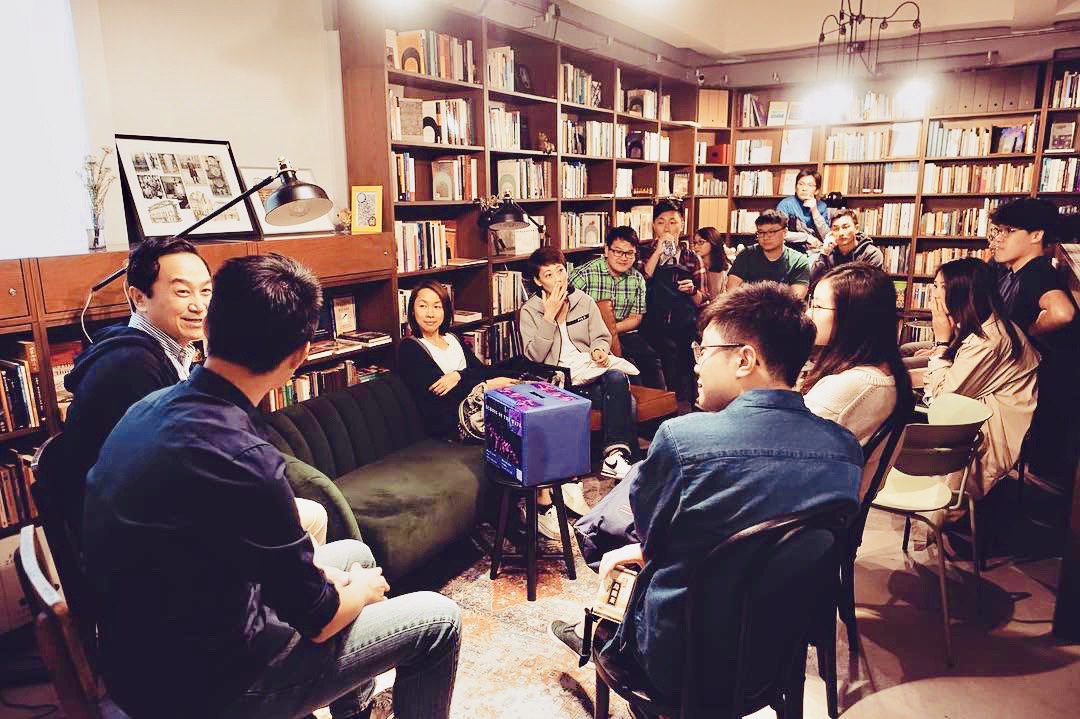 In Hong Kong, where retail spaces operate at a premium, a privately funded solution may be a way to offset the costs of operating a niche library. As Hong Kong's first humanities library, Nose in the Books is an initiative that promotes self learning and knowledge sharing. It houses a donated collection by numerous Hong Kong cultural scholars and features more than 10,000 books for readers to enjoy at their leisure. Through the generosity of a Causeway Bay landlord, a spot in the heart of Hong Kong can be utilised by anyone interested in browsing through the collection. There are plans for users initiated ad hoc and pop up activities to get the community involved.
As libraries work harder to become relevant for the next generation of users, they are also lightening up to include playful elements that get them through the front door. When people feel a sense of belonging, knowledge then becomes self initiated rather than dictated. The best way to learn is through play. When the community finds its neighbourhood library as necessary for both work and play, its longevity is assured.