The Oval Partnership has harnessed the potential of engineered bamboo and timber to create innovative and environmentally conscious structures. These materials are effective carbon sink , and are important in the pursuit of a zero carbon future.
Bamboo stands out as a remarkable renewable building material due to its rapid growth speed. Some bamboo species reach its adult height in just 60 days and become fully established within three years. Bamboo doesn't grow taller or wider once it reaches maturity. If a shoot is cut, it unfurls new leaves and regenerates through new shoots, ensuring a quick replenishment process. This unique regrowth strategy makes bamboo an ideal sustainable architectural material, that comes with a steady supply without harming the environment. Bamboo also possesses excellent carbon sequestration capabilities, absorbing significant amounts of carbon dioxide during its lifespan. By utilising bamboo, architects can help reduce greenhouse gas emissions and combat climate change.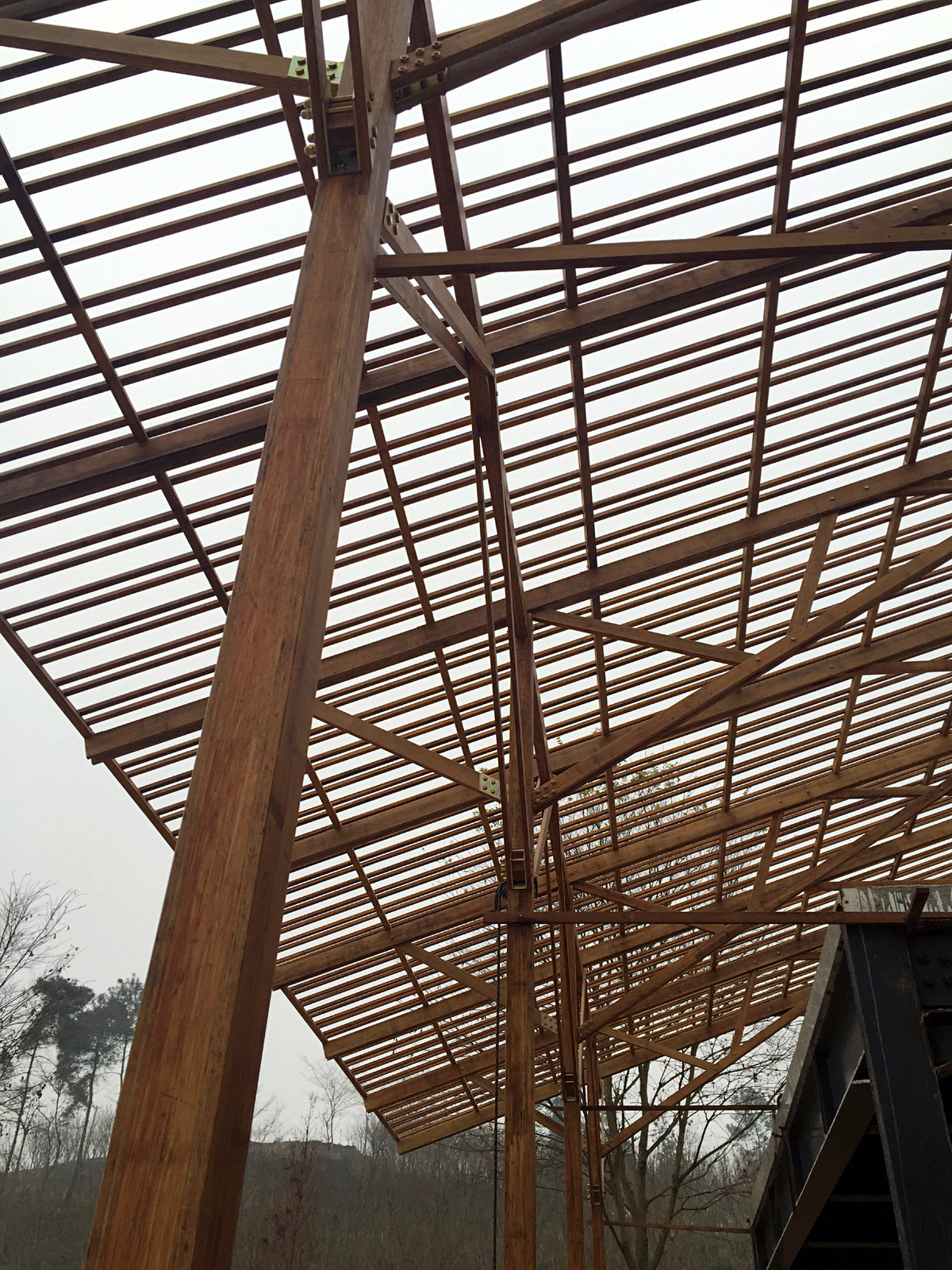 Preserving local cultures and traditions is a key focus of the Oval Partnership's endeavours. The Swire-CCTF Community Centre is a exemplary utilisation of a locally available bamboo species, Dendrocalamus affinis (Omei Mountain Bamboo). By adopting regionally sourced materials, this project not only promotes sustainable construction, but also celebrates the unique heritage and identity of the area, fostering community pride and a sense of belonging.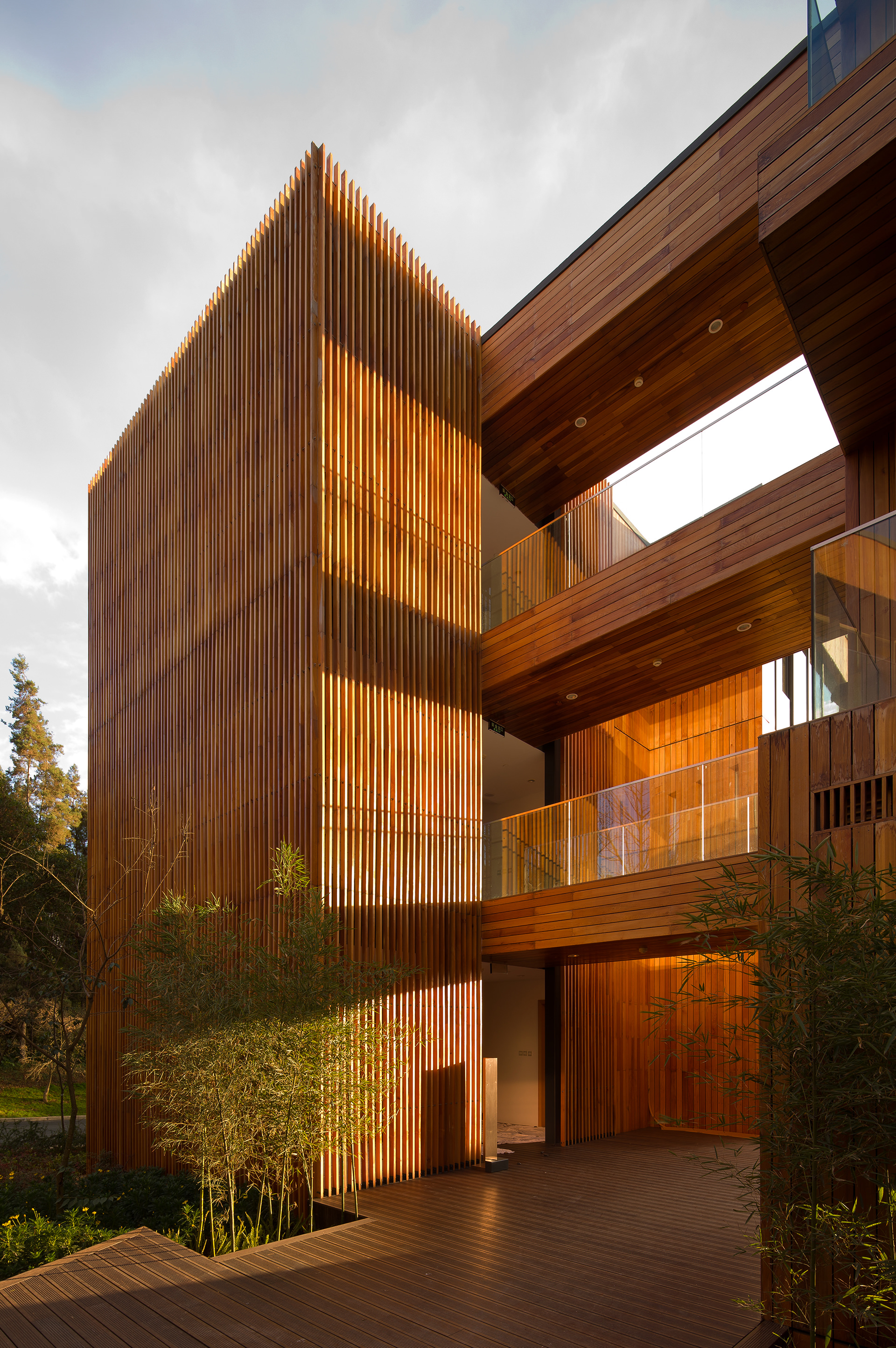 Projects like the Kunming INTEGER Bamboo House, built on hilly terrain, exemplify how bamboo and timber enhance disaster resilience in earthquake-prone regions. The lightweight nature of these materials make them effective in resisting seismic forces. In contrast to heavy concrete structures, bamboo constructions exhibit a higher level of flexibility and can withstand tremors, ensuring the safety of inhabitants.