The vision for this community centre has its sights set beyond the commendable objectives to serve local women, children and the immediate community. The hope is to establish a model for rural village services in addition to creating a public welfare platform for all sectors of society to participate jointly in the promotion of community building and sustainable development of the countryside.
Located in Shuanghong Village, Pengzhou City, the community centre first emerged during the village's reconstruction following the Ya'an earthquake and was supported by Swire Properties. The project is directed at helping the children, women and elderly who were left behind, while providing wider social welfare benefits to the community it serves.
The centre plays an additional important role in promoting local sustainable construction and community development in rural areas. It is built on hilly terrain and composed of three buildings, which are functionally independent from each other but master-planned as a coherent whole. The three structures form community facilities with public open spaces that weave their way in-between and create a strong sense of place. It provides an umbrella of support across diverse sectors, from community library and training classroom to activity and skills development, offering local people the opportunity to learn a wide range of skills through a variety of training programmes.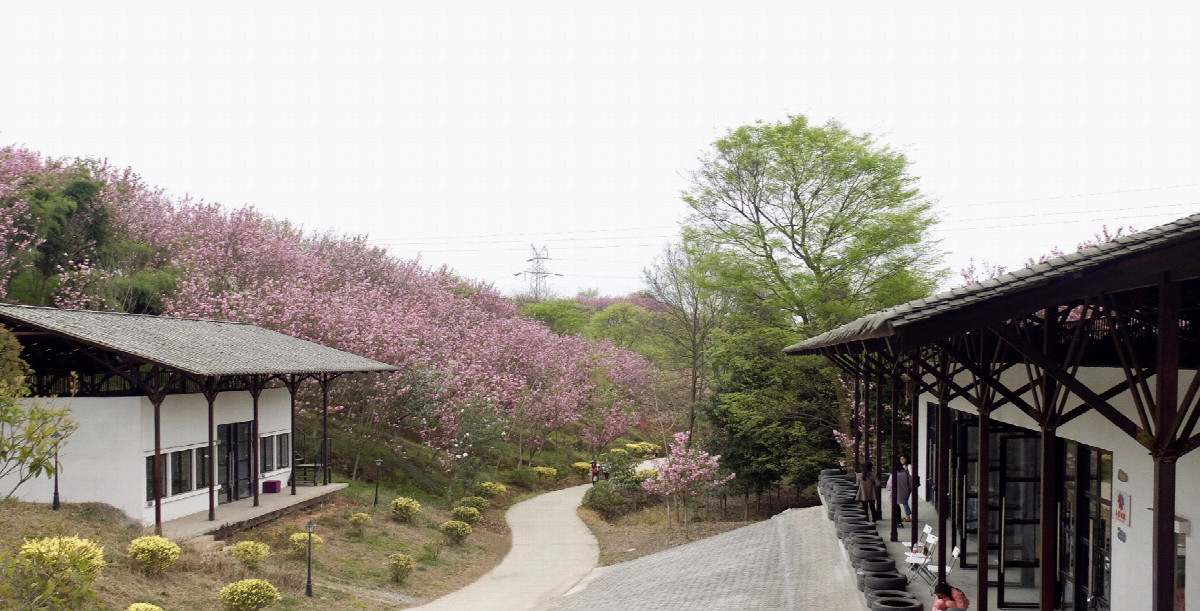 Capitalising on the abundant bamboo resources that Sichuan Province offers, the community center utilises reconstituted bamboo sourced from local species Dendrocalamus affinis (Omei Mountain Bamboo) to achieve a high-performance structure that meets environment protection requirements and respects the local context in terms of resources. The largest of the three buildings adopts the shape of a tree in form, creating three semi-open rooftop spaces. The structure is not only symbolic of its function, but accords with the local climate and lifestyle. Overall, the expression is unique in character yet sensitively integrated within its rural setting and surrounding environment.