Chan King-cheung can never forget the hostility he faced when he curated his first community art project in the remote district of Tin Shui Wai. He first took up the job as a curator for the YWCA Tin Library and was creating a graffiti work in Tin Shui Estate, a public housing estate in the northwest district of the New Territories. But rather than rounds of applause, Chan was given a dismissive comment from one upset local resident, who accused him of "bringing a mess to the community".
Those unpleasant words, however, did not discourage Chan. He stays on and last year he staged a community theatre show retelling the stories of the first batch of Tin Shui Wai residents from 1992: one old lady had to carry their lunch boxes to their workplace in Yuen Long, walking on foot for an hour under the hot summer sun because of the poor transport network. And by the time they arrived, their food was already spoiled.
"To create community art, you have to research and understand the memories of the community before you can start making art," said Chan, formerly a social worker at Wan Chai's Blue House Cluster. "It is a great way to link our story from the past to the present, showing the contrasts and responding to our current state. Art is a great medium to engage people and help them understand their community."
Community arts have been thriving across the city as Hong Kong has been undergoing major transformation brought upon by social and political turmoil in recent years. Artistic creations have become an outlet for traumatised citizens to express themselves while re-connecting them with the community and re-building a lost identity. And more people like Chan are getting involved in community arts.
Community education researcher Samson Wong recalls a memorable moment from an exhibition he attended last year: an old man participating in a community arts project proudly introduced his work to exhibition-goers, telling them he was an artist.
What felt like a graduation ceremony to these community art project participants, in fact, reflects the essence of community arts, which is direct communication and co-operation among people, Wong notes.

Responding to Social Changes
Hong Kong's community arts only began to thrive in the recent decade, and this phenomenon has a close tie with the social unrests, says Chan. From the conservation of the Central Star Ferry pier to various other social movements, the urge to respond and to express has been cultivated among the people. Citizens have been searching for their own ways to respond and participate in social development.
"People are eager to look for new ways to get involved in the community by doing what they are good at," said Chan. Whether it is the gathering of playing the hit online game "Pokemon Go" in the streets to curated events at local markets, street concerts, exhibitions, community arts projects in various medium blossom across the city. The events have also become more diverse, he added.
The ongoing social movements also serve as a revelation to Hongkongers, who have begun to realise the true nature of a community, according to Wong. He said a community involves not only humans or a designated district but also the relationship between humans and their homeland.
For example, artists have been visiting villages in Hong Kong, drawing inspirations from the rural landscape and communities to create their own projects, said Wong. He said the long-term and cumulative development of community arts have built a strong sense of belonging among the people, as well as the connection of art with various social topics, ranging from urban development, housing policy to politics.
"I feel that community art projects are bringing people together. And it is undoubtedly a result after years of work in the community," said Wong.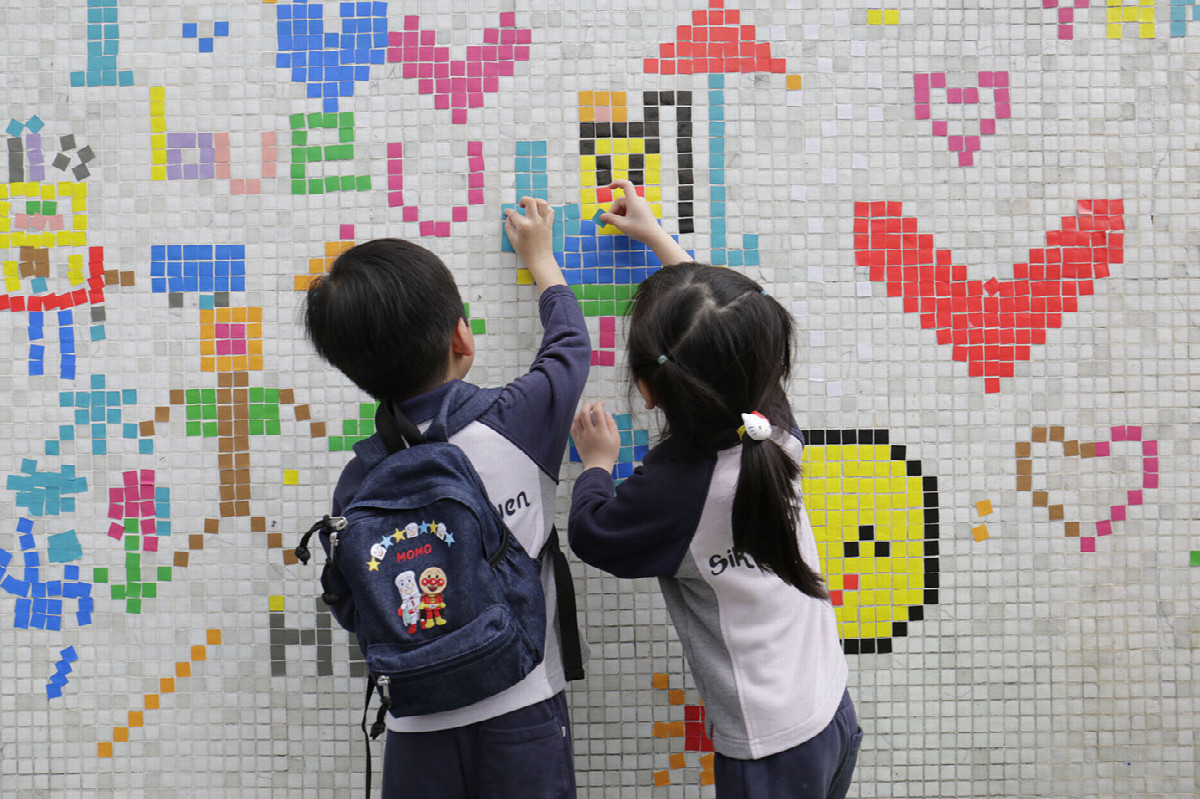 The Healing Power of Community Arts
When putting together a community arts project, curators and artists initially only want to find ways to create a fun, engaging event for a local community, but these events often bring about an unexpected therapeutic effect, according to Wong.
One example is the abundance of artworks during the Umbrella Movement in 2014. Protesters demanding for unscreened universal suffrage occupied the streets for 79 days, during which many young people and artists channelled their political demands into creative artworks. Wong noted that people express themselves through visuals, sound and crafts during a social movement often involve a great deal of critical thinking during the process. And finally, when a work is made, they can calm and heal themselves.
Wong believes that community arts may not necessarily be a medical process, but the "therapeutic effect" often occurs as a positive side effect, particularly for those who feel traumatised while going through social or political turmoil, suffering from a mental breakdown or even depression. "It's like extinguishing the fire," said Wong.
Community arts also help redefine beauty, and everyone participating in community arts project has the right to create their narratives, says Chan.
Chan says people would travel outside of their own local community to take part in interesting community arts projects. This has happened to the projects he curated in Tin Shui Wai. He believes such cross-regional communication allows Hongkongers from different communities to exchange and share their thoughts, breaking the boundaries between the so-called grassroots and upper class.
Events that don't seem to be artistic also bring a different sense of beauty to the community. Chan says some of his friends have held football events in Taikoo Shing. Morning exercises and practising Tai Chi in the public can also be seen as community arts events.
"I don't think community arts belong to the grassroots or one particular social class. Our job is to discover and showcase the various facades of the beauty of humanity," Chan said.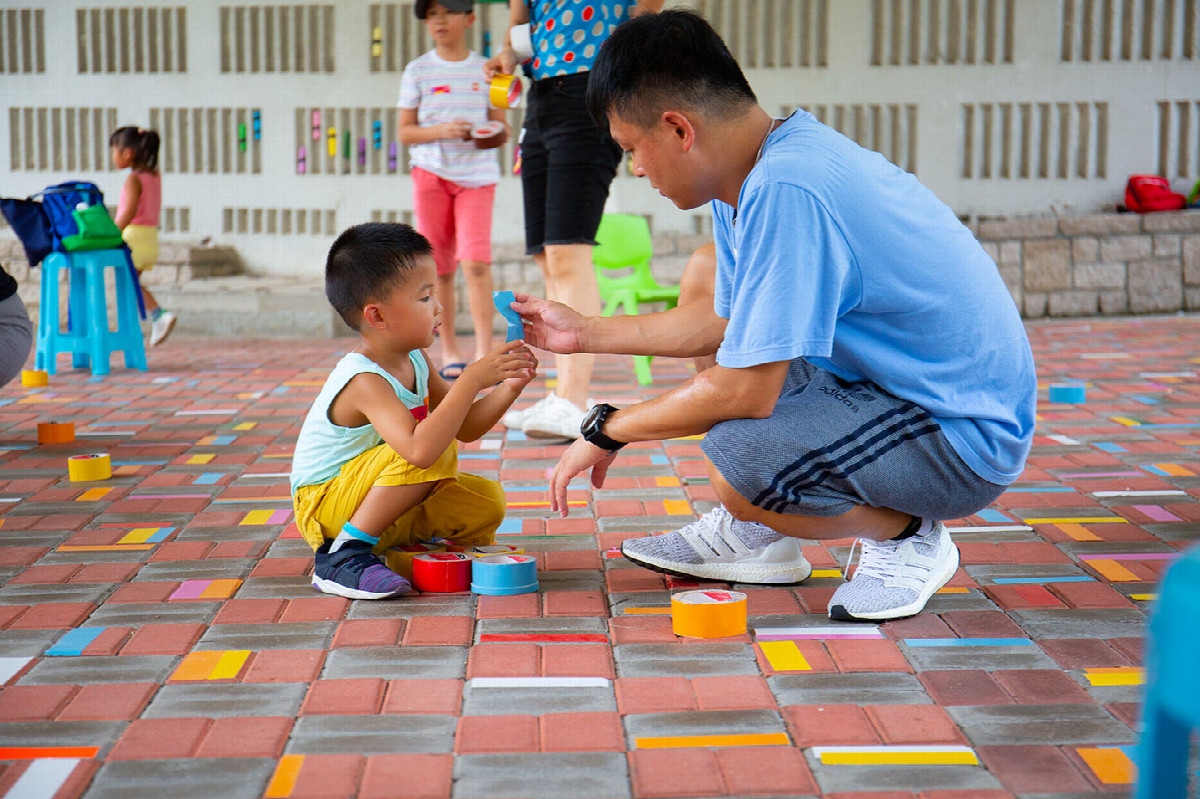 A Challenging Future
Although community arts in Hong Kong are thriving, sustaining a healthy development poses a major challenge.
On the bright side, those on the frontline such as social workers, teachers and artists are dedicating more of their efforts to support the cultivation of community arts. But the rigid institutional rules are against their kind intentions.
Seeking funding for community art projects is the biggest challenge for artists and curators. Since the funding sources come from mostly social welfare and education sectors, filing reports that quantify the results of the community art projects is inevitable, but it is difficult to quantify the impact of art.
Chan worries that a result-oriented measurement is not only ineffective but also inaccurate, and such an approach will also skewer the development of community arts. "For example, people might want to do arts education instead of community arts because arts education projects are much easier to quantify: you can tell your funding source that you have introduced drama to a bunch of students who had never been a drama show before. The result is visible," he said.
Echoing Chan's view, Wong says rather than quantifying results, the focus should be directed to the creative process of community arts, as it is best to reflect the impact of a project. "For example, students' changing behaviour is one of the best indicator. It is all about the immediate response," said Wong.
Community arts not only inspire people's creativity. Event organisers also have to be creative when it comes to funding sources. Wong says he struggled with identifying funding sources for his project but after a while he realised that all he had to do was to use his imagination.
He said funding can come from the Arts Development Council as well as various government funds, ranging from Quality Education Fund to the seemingly irrelevant Beat Drugs Fund and community funds under the Chinese Permanent Cemeteries. Artists just have to walk the fine line to strike a balance between community services and their artistic aspirations.
"Sometimes I feel that it is rather pointless to play these games. But if the outcome can convert a whole generation into people who care about arts and culture, it is still worth it," said Wong.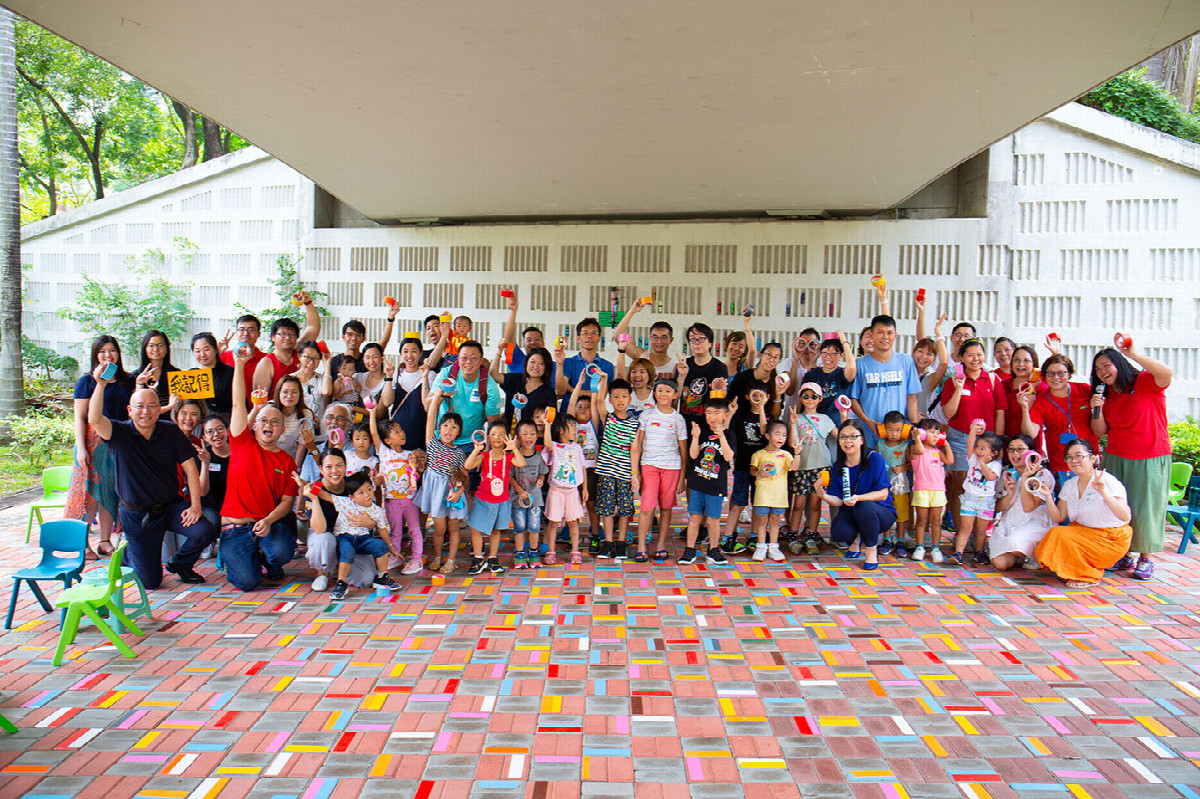 This article is a collaboration with Cultural Journalism Campus.