A coffee roastery offering small-batch reserve coffees paired with a coffee-inspired menu from a celebrity chef. A sporting goods store with a climbing wall. In-store fashion shows and special shopping events. Grocery stores that offer cooking classes. These are all examples of experiential retail, which - in a time of growing mindfulness, and a yearning for meaning, authenticity and memories over things - is the concept that is driving and changing the current retail market.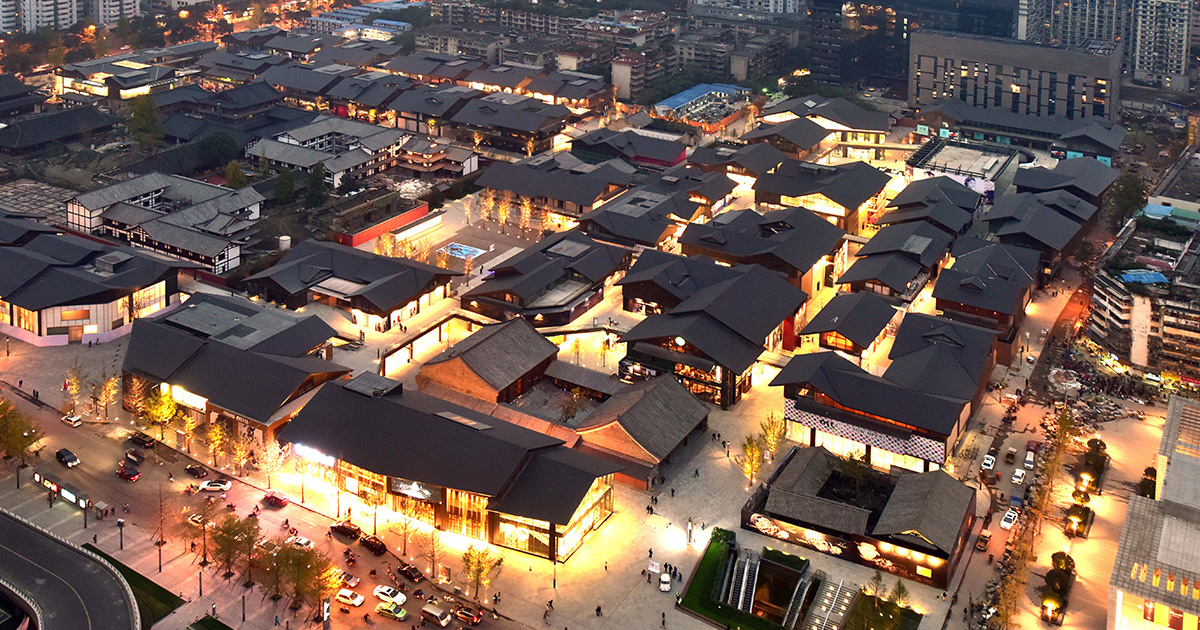 WHAT IS DRIVING EXPERIENTIAL RETAIL?
With more and more of us doing our shopping online, e-commerce is forcing massive shifts in the retail landscape - in the approach, the business models, and in retail spaces that are increasingly experiential. But it is the growing power of the experience-seeking, tech-savvy millennial dollar demanding authenticity which is the primary driver of the explosion in experiential, appealing as it does, to the senses, thus imprinting a closer connection with brands or a space.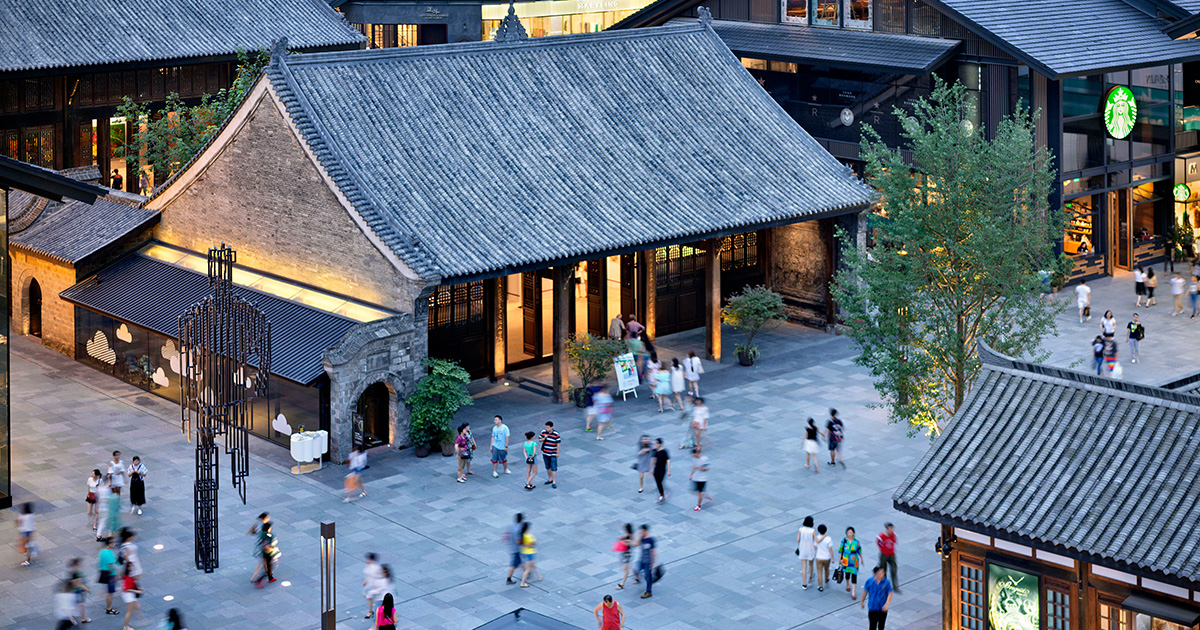 PHYSICAL VS DIGITAL SPACES
For all the talk of the demise of bricks and mortar, in fact e-commerce is driving bricks and mortar as more and more people want to touch and see before they buy. A physical presence offers benefits a solely digital experience cannot, most notably in a more personalised customer experience, compelling and immersive storytelling, and interactive activities. The most effective experiential developments will nurture the built-in advantages a physical space brings, and go beyond the banal to the unique in order to keep things fresh and new, maintaining interest, and thus fostering return visits and loyalty.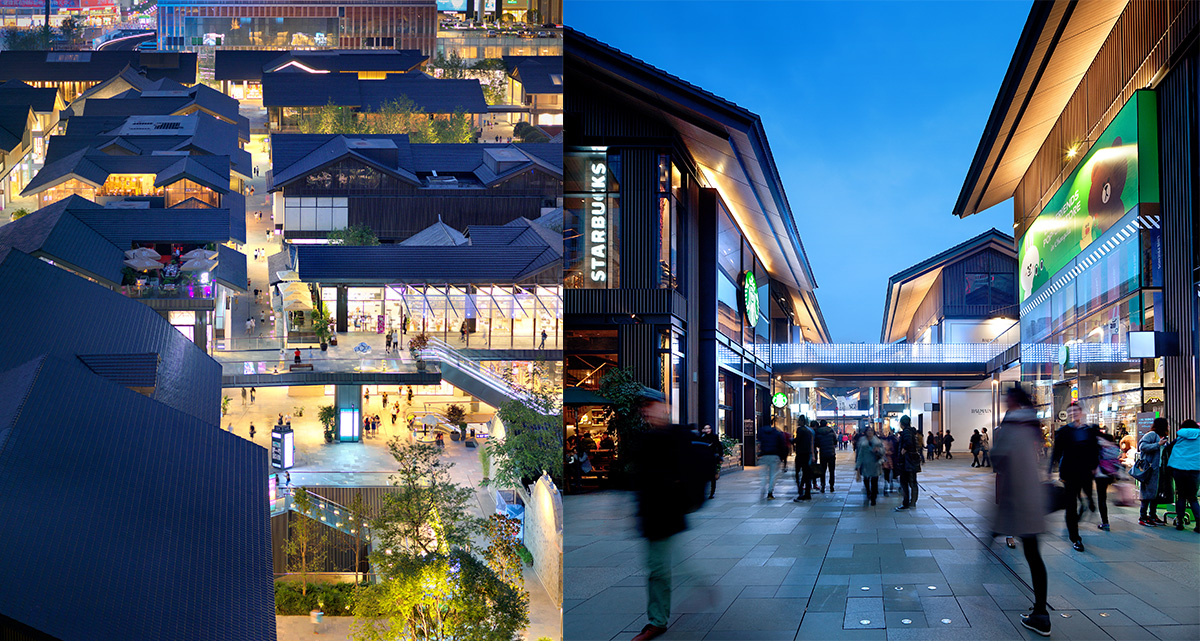 NEW WAYS THROUGH OLD PATHS
Aiming to meet the needs of the two-thirds of modern Chinese consumers who say that shopping is the best way to spend time with family, the developer of Sino-Ocean Taikoo Li Chengdu sought to create a fully experiential shopping and entertainment destination. Set on the grounds of an ancient temple and divided into two zones, one featuring luxury and global brands, high-end contemporary fashion, and global flagships, the other featuring lifestyle and dining, the Taikoo Li embraces the current trend towards food as fashion with a pronounced emphasis on alfresco dining and food-related experiences.
Set on an almost 400,000 square meter property with a 17th century Daci Buddhist Temple at its heart, the Sino-Ocean Taikoo Li Chengdu is very much of its place, providing an experience not found anywhere else. The flexible, open-air design honours the sense of identity that the temple provides for the community by thoughtfully integrating new structures with the ancient points of interest throughout. Honouring the original scale, layout, and Sichuan traditional architecture and craftsmanship reinforces historical context and creates new spaces to facilitate all types of activities. And in weaving community activities with arts, culture, retail and dining, the Taikoo Li pays homage to the historic use of the temple as a community meeting center, while immersing visitors in the character of the city and a unique urban lifestyle experience.
Bricks and mortar stores are not going anywhere anytime soon, but they will look and feel different. The Taikoo Li is a dynamic project which successfully extracted the story of place to develop an authentic narrative and create a unique and vibrant retail experience.