Two months after the renowned and state-of-the-art artificial intelligence ChatGPT was launched, it was estimated to have already reached 100 million monthly active users, according to a report by the Swiss bank giant UBS. The growing craze marked the beginning of the new era of the digital age.
In the new era of the digital age, AI technology has become a game changer for the architecture and real estate industries when creating and managing sustainable and vibrant communities. With vast real-time data and machine learning algorithms, architects are embracing the revolutionising power of AI technology to map out and create sustainable, vibrant, and responsive cities with better efficiency.
The advent of artificial intelligence has empowered architects to design sustainable communities by analysing vast amounts of environmental, social real-time data such as traffic patterns, community demographics to optimise urban plans and open space management. Urban planning encompasses the strategic placement of community infrastructure while taking into account the unique needs of a community, hence, the impact on surrounding areas. Previously, architects faced the challenge of navigating extensive research on existing community settings and geographical features. However, the integration of AI technology has given an easier way out or a streamlined approach, combining urban planning and artificial intelligence to make better and more efficient decisions.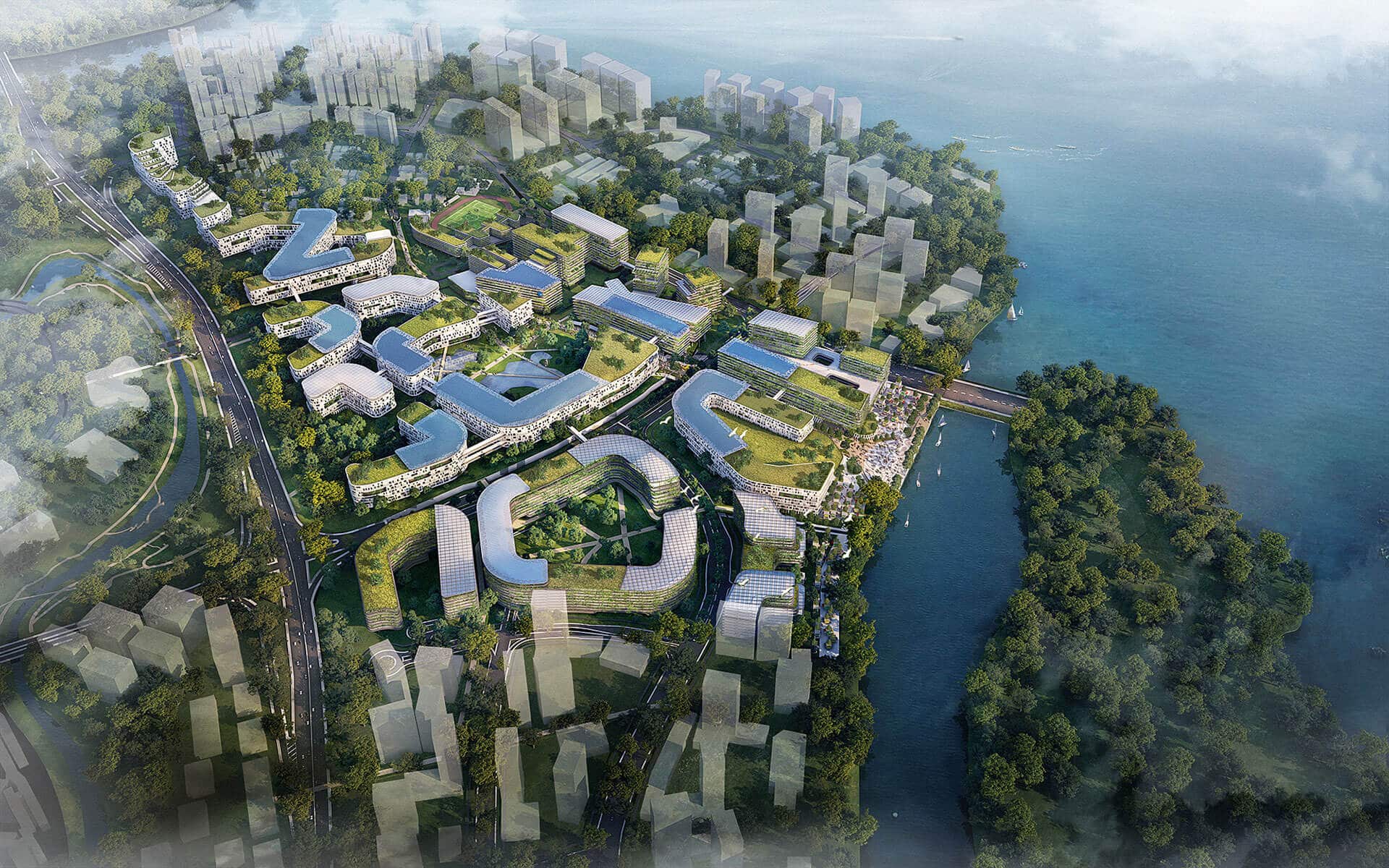 In Southeast Asia, the Punggol Digital District in Singapore exemplifies the adoption of artificial intelligence for urban planning. Located in the northeastern region of Singapore, the development area embodies an integrated masterplan approach, bringing together a cutting-edge business park, a university, community facilities, and robust transport infrastructure. AI-driven simulation played a pivotal role in designing the layout of the Punggol Digital District. By intricately simulating pedestrian flow and community activity patterns, Singapore's pioneering smart digital district will not only house top-notch technology companies but also establish itself as an inclusive and environmentally sustainable lifestyle destination for Singaporeans.
The emergence of AI technology has made the realisation of open city concepts in urban planning more accessible. The Oval Partnership emphasises the element of open city and open space in urban planning through placemaking to connect communities and foster a sense of community by taking walkability, social engagement and sustainability into consideration. With the aid of AI algorithms, architects gain insights into how the surrounding environment interacts with its design layouts such as solar exposure, vegetation cover, community demographics and make informed design decisions that leverage the most of the natural environment and nearby neighbourhoods.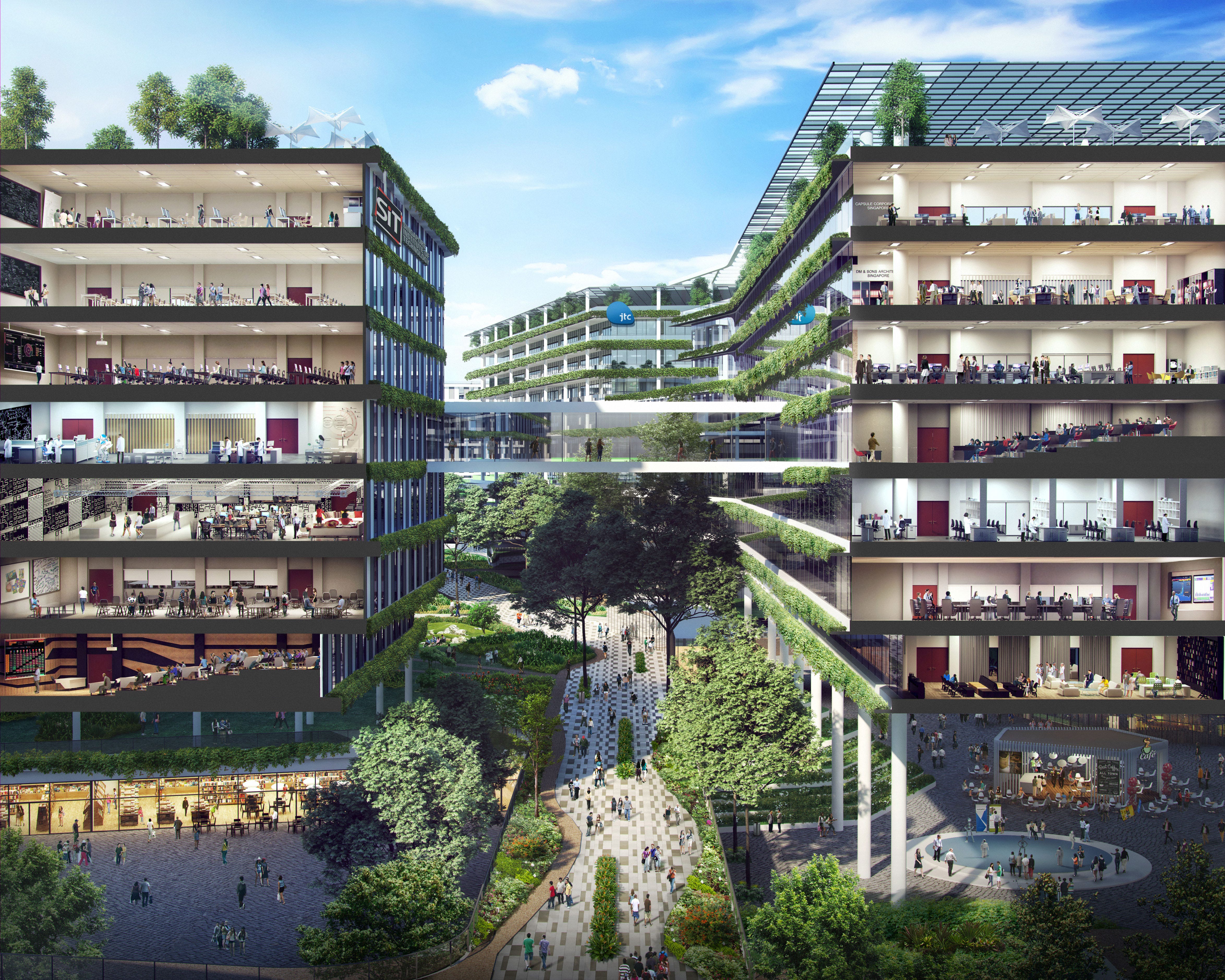 The Punggol Digital District took its environment settings and community population density into account when undergoing urban planning. In the pioneering digital district, rooftop solar panels and rooftop sky gardens are incorporated to leverage its local climate and enhance its community sustainability. The development team incorporated the scheme of "farm to fork" concept of growing and consuming local fresh produce in the Punggol Digital District to promote a sustainable lifestyle. The "open city" concept is also incorporated whereas buildings are also designed to maximise daylight and natural ventilation to make the most use of their natural surroundings.
Hence, the Integration of Building Information Modeling (BIM) and Artificial intelligence has also revolutionised the way architects shape community layouts and manage community long-term development. Building Information Modeling is an innovative approach to generating and managing building designs and constructions that utilises 3D modeling to craft building and community designs. By integrating AI into BIM urban planning process, the machine learning algorithm identifies any design flaws such as pedestrian flow or energy efficiency to suggest more efficient urban planning. The integration of AI and BIM ensures a more accurate and error-free sustainable design. For example, AI can predict transit patterns and community demands to guide architects when designing public transportation placement to reduce overcrowding and ensure public transportation services are accessible to deliver sustainable and inclusive cities. In addition, the integration gives insights into predictive building and maintenance strategies to deliver more accurate and enhanced urban planning to architects and real-estate management teams.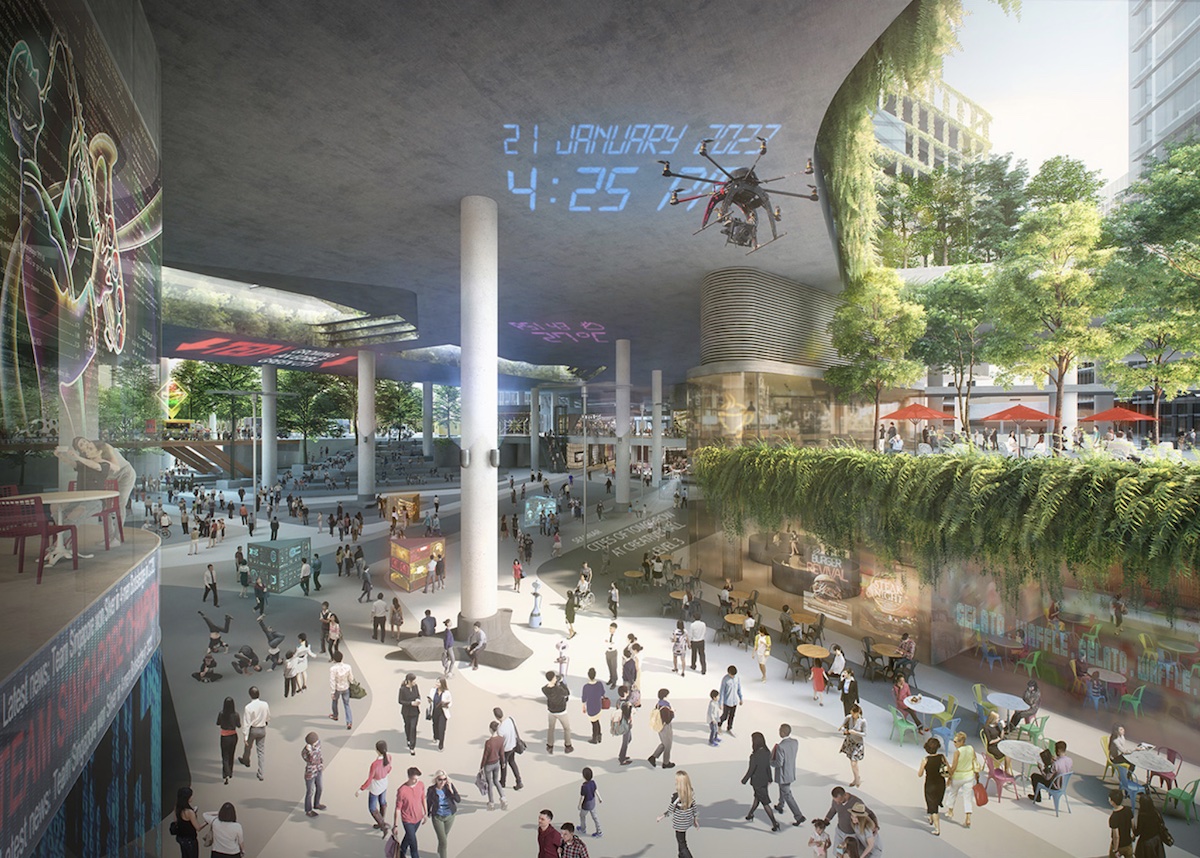 By integrating AI with BIM, architects can create sustainable and open cities that harmonise with the natural environment, promote energy efficiency, enhance livability, and contribute to a more sustainable and resilient urban landscape.